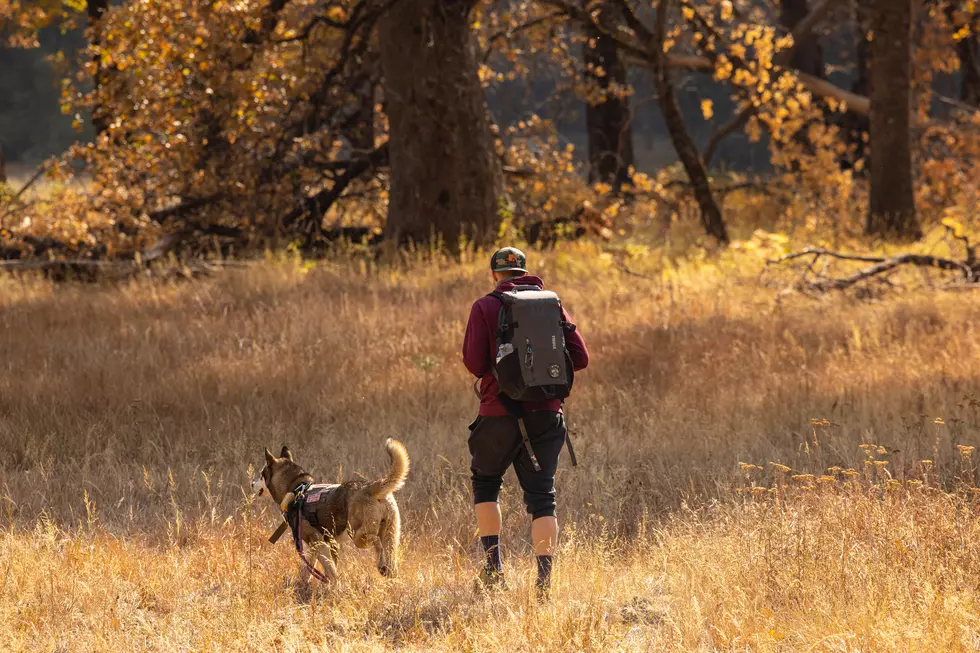 [WATCH] Crazy Video of Dog Herding Massive Moose in Montana
Photo by Stephen Leonardi via Unsplash
Hiking is one of the most popular activities here in Montana. Whether it's with friends, by yourself, or with your fur-babies, you'll see people out in the hills all year round.
If you're hiking in Montana, you need to be aware of wildlife—especially if your dog is the reason a wild animal approaches. 
A video on TikTok details just such a situation; a man thought his dog was simply running around having a good time, when in fact it was herding a moose toward them. Check out this video. 

Credit: sometimes_mike-hikes

Yes, that is a full-grown moose being herded by an Australian Shepherd. The (understandably) mixed reactions make the video feel hilariously chaotic. First, the dog is so happy because he feels he did his job, while the surprised owner immediately knows that the situation is dangerous. Finally, you've got a very large and probably confused moose lumbering around the corner. 
Running into wildlife on hikes is nothing out of the ordinary here in Montana, but there is a lesson to be learned here: it's all about how you handle the situation. If you are hiking with dogs, keep an eye on them at all times, and do your best to keep them within eyesight—you never know what's around the next corner. If you do find yourself in a situation like this one, use caution and do your best to calmly and quickly leave the area.
Either way, this is a story that this man (and the internet) will have for the rest of his life. 
If you want to go on a hike in Montana, check this out. 
Top Five Hiking Trails In Montana
Montana's wonderful outdoor scenery is best experienced up close and personal. Here are our favorite hiking trails throughout the entire state.
Hiking Safety Tips
Before you head off on your hike, let's go over a few tips to help keep you safe. It's best to be overprepared than underprepared, especially when it comes to your safety.
Idaho Named One Of Best Hiking States In The Country
After previously being unmentioned as one of the top hiking states in America, Idaho has climbed (pun intended) the list and now cracks the Top 15!
It's not alone, either. Many of the surrounding states have made the list, as well. So, if you're living in Boise or the Treasure Valley you never have to travel far to find some of the best hiking in the country, even if you want to escape the state.
Here are the Top 12 States For Hiking In The Country. Get your best trail boots on, and let's check out the list.