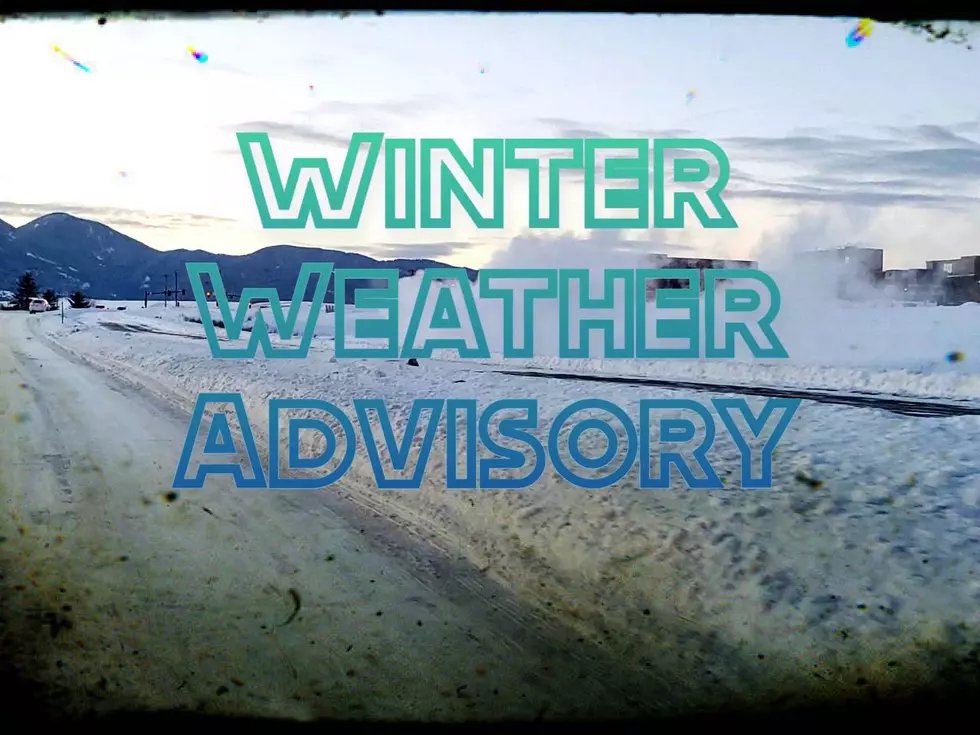 More Snow, Wind This Weekend in Southwest Montana
Michelle Wolfe
Travel could be very difficult at times in parts of southwest Montana through Monday morning. Several inches, perhaps up to 5 inches of snow is expected to fall intermittently in this weekend storm.
That means we should expect several "rounds" of snow - a very stop and go type of storm. It probably won't be one, prolonged snowfall. That's good and bad news for people needing to travel this weekend. You may find yourself with decent windows of no snowfall, but suddenly in very poor conditions if the snow and wind kick up again. Use caution and be prepared. According to the National Weather Service:
WINTER WEATHER ADVISORY IN EFFECT UNTIL 5 AM MONDAY.
WHAT...Snow expected. Total snow accumulations between 2 and 5 inches.
East winds gusting as high as 30 mph along the I-90 corridor through Livingston area.
WHERE...Portions of central and southwest Montana. Also, portions of central and south central Montana. The Continental Divide along the Rocky Mountain Front, Upper Blackfoot and MacDonald Pass, Elkhorn and Boulder Mountains, and Northwest Beaverhead County.
WHEN...Until 5 AM Monday.
IMPACTS...Travel could be very difficult at times.
Snow may be intermittent at times, especially across Southwest Montana Saturday night. Slow down and use caution while traveling.
The latest road conditions can be obtained by calling 5 1 1
The first day of Spring 2023 is on March 20th, and we've got lots of snowy weather to go this season. Make sure that emergency kit in your vehicle is still fully stocked and that your wipers, headlights, and tires are in good shape. (Running out of washer fluid can be a BEAR in the springtime!)
Trail Etiquette: Dos and Don'ts
We have countless, wonderful hiking and walking trails within easy reach of town. But being a Montanan means caring for your surroundings, AND others. Keep in mind these trail basics.