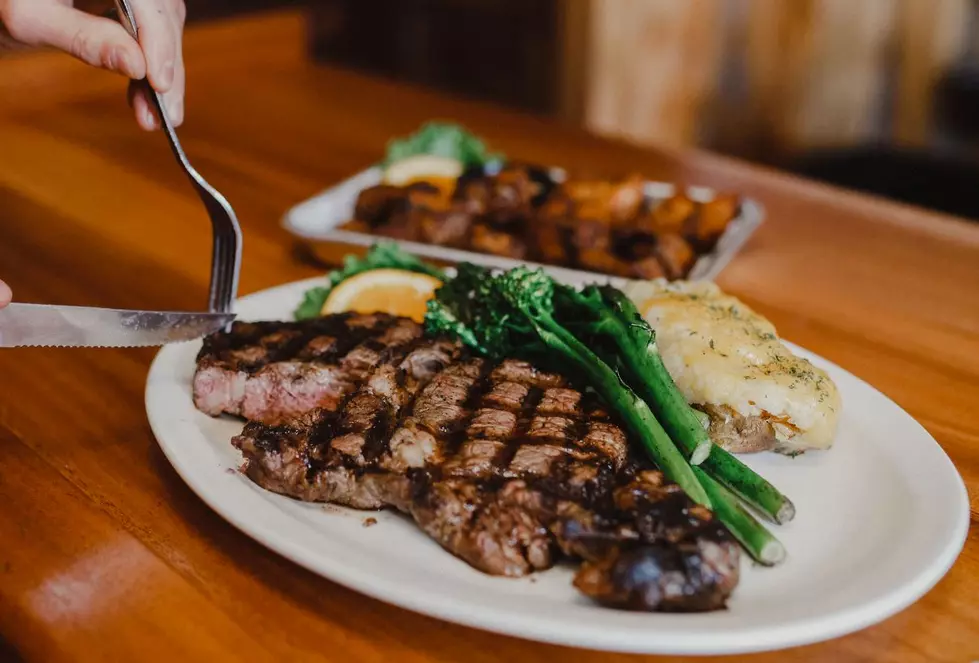 Built With Love: Famous Montana Steakhouse Reopens After Fire
www.lahoodparksteakhouse.com
One of the most iconic steakhouses in Montana is reopening following a fire that destroyed the business in 2021.
The Lahood Park Steakhouse is one of the longest continuously operating steakhouses in Montana. According to their website, the steakhouse first opened in 1928. It was a welcoming sight for weary travelers from Butte to Bozeman.
Why Did the Lahood Park Steakhouse Close?
On the morning of September 30, 2021, the steakhouse was consumed by fire. Members of the Cardwell community and longtime patrons of the Lahood Park Steakhouse were devastated. Initially, owner Phil Lalich wasn't planning to rebuild, but after an outpouring of support from loyal customers, he decided to change his mind.
Lalich is a Montana native and took ownership of LaHood Park Steakhouse in 2017 after spending the past 45 years in the cattle industry, both operating his own ranch as well as buying and selling bulls.
Rebuilding the Lahood Park Steakhouse wasn't easy, and supply chain delays didn't help, but all of the hard work has finally paid off. The steakhouse will officially reopen on Saturday, January 7. Hours for Saturday and Sunday are 4:00 pm. - 9:00 p.m. and reservations are highly recommended. Give them a call at 406-287-3281 to reserve a table. The tavern is first come, first served.
When Will the Lahood Park Steakhouse Be Open?
If you can't make it this weekend, the Lahood Park Steakhouse will be open from 4:00 p.m. - 9:00 p.m. Wednesday through Sunday. You can learn more about the history of the steakhouse and check out the menu on their website.
Lahood Park Steakhouse is located off Montana Highway 2 just four miles from Lewis & Clark Caverns State Park.
10 Best Steakhouses in Montana
If you live in Montana, you have to love a good steak dinner now and then. Luckily, here in Montana, we have steakhouses that spread far and wide throughout the state. If you are traveling through Montana or vacationing around the state, give one of these places a try.
13 Fantastic Dive Bars in Montana
Montana is full of great dive bars. Here are a few of the best in the state!
7 Great Hole in the Wall Restaurants in Montana
Here's a list of some of the best hole-in-the-wall restaurants in Montana.