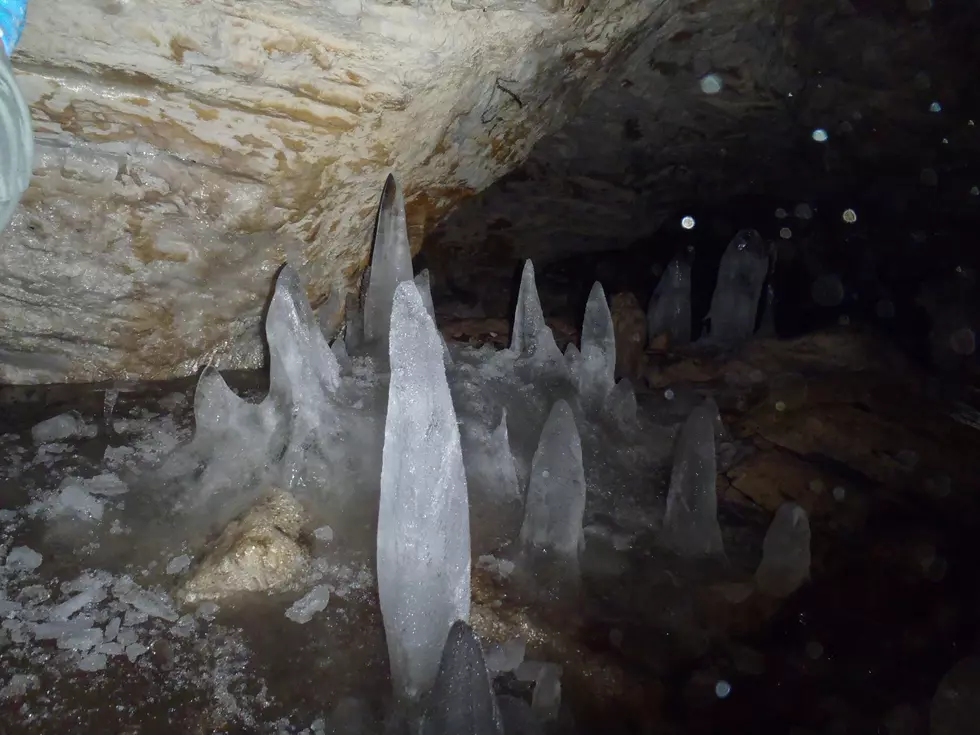 Have You Ever Seen This Beautiful Ice Cave in Montana?
facebook.com/CusterGallatinNationalForest
Montana is a huge state. In fact, it's the fourth largest state in the U.S.
Some places in Montana are extremely popular tourist attractions, but there are some lesser-known gems if you take the time to find them. One of those places is the Pryor Mountains south of Red Lodge and Billings. The mountain range is located on the Crow Indian Reservation and the Custer National Forest. Some areas in the Pryor Mountains are private land.
If you have a sense of adventure and love to explore new places, the Pryor Mountains are full of amazing landmarks and scenery. The Pryor Mountain Wild Horse Range is unlike any other place in Montana. It serves as a refuge for wild horses to roam freely and is one of only four designated wild horse and burro ranges left in the country.
The wild horse range isn't the only incredible thing you'll see in the Pryor Mountains. The area is also home to a variety of stunning wildflowers that aren't found anywhere else in the state. The Pryor Mountains are a sacred place for Native Americans and archaeologists have found evidence of human existence dating back 10,000 years.
The Pryor Mountains are also home to the Big Ice Cave. There's an interpretive site nearby that gives visitors the opportunity to learn about the history of that cave and how it was created. The cave stays at about 32 degrees Fahrenheit year-round. Unfortunately, due to vandalism, many aspects of the cave have been damaged. If you plan to visit, please be respectful and do not touch, damage, or remove ice formations, rock, or calcite crystals.
Access to the Big Ice Cave is currently limited while crews work to replace and repair the stairs and overlook deck inside the cave. To learn more about the Big Ice Cave in the Pryor Mountains, click here.
"Old Bozeman" Residents Will Remember These 10 Popular Places
Ready to take a walk down memory lane? Here are 10 popular places that have disappeared in Bozeman throughout the years.
5 Fantastic Ways to Stay Cool This Summer in Montana
Looking for ways to cool off during the summer in Montana? Here are a few great suggestions!
Tourists Can't Pronounce These Five Montana Towns
Montana is a place that is filled with towns and cities with rich histories. The issue that some folks have is that these towns might seem tough to pronounce. Easy for locals, not for tourists.