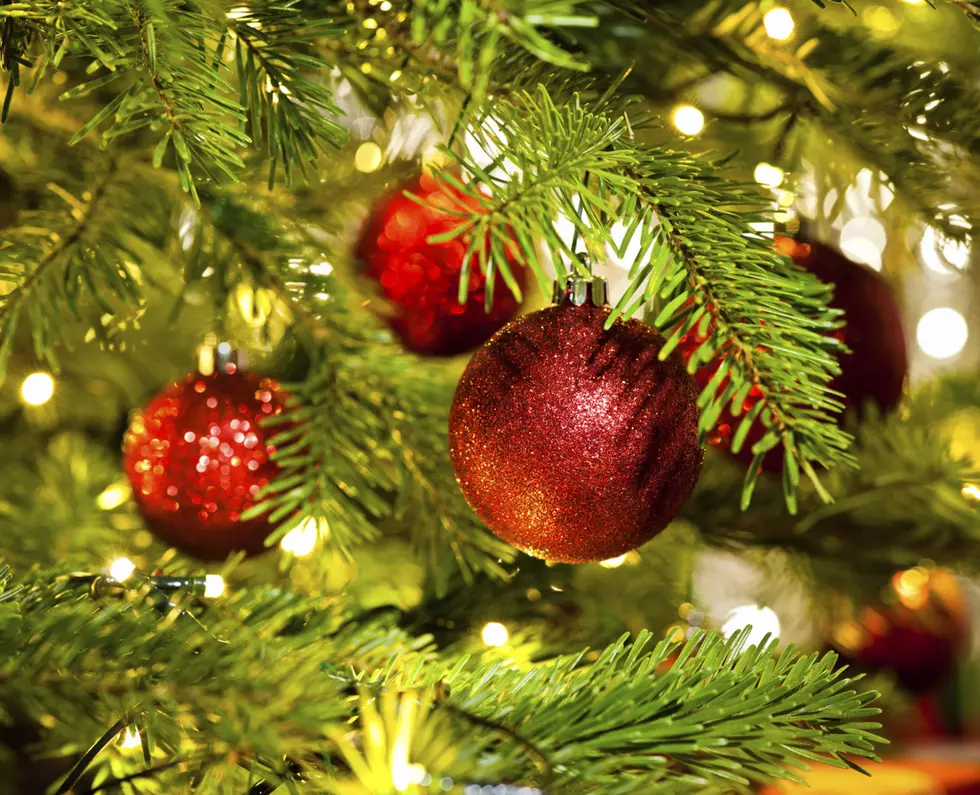 Holiday Events Happening This Weekend in Bozeman
Stockphoto24
With only one week to go until Christmas Day, many Bozeman residents will be handling last minute gift shopping this weekend.
There are quite a few events happening this weekend in the Bozeman area that are sure to spread holiday cheer. If you are planning on shopping this weekend, make sure to support Bozeman's local businesses. To help you make plans for the weekend, we've put together a list of activities for you and your family to enjoy.
Here's a  list of some fun holiday events happening this weekend in the Bozeman area.
Christmas Cruise 2020 - Saturday, December 19. 7:00 p.m.- 9:00 p.m.
Cars & Coffee Bozeman, MT is hosting a safe, fun, and festive Christmas Cruise on Saturday evening. Participants are asked to meet at the Famous Dave's and Applebee's parking lot, and decorate their ride with Christmas flare and cruise around Bozeman. If you would like to be a part of the Christmas Cruise, shoot them a message for more details.
Best of 406 Marketplace Holiday Show - Friday, Dec, 18 - Sunday, Dec. 20
The Marketplace showcases local vendors selling unique items that are handmade, grown, created, built, or improved in the 406. The Indoor Marketplace is located in a storefront near Macy's and is open every day during mall hours. A special holiday exhibit will be happening Friday, December 18 - Sunday, December 20 in the GVM Event Center (formerly JCPenney). Support local vendors and purchase holiday gifts and handcrafted items.
 Friday, December 18: 11:00 A.M. - 8:00 P.M.

Saturday, December 19: 10:00 AM - 8:00 PM

Sunday, December 20: 11:00 AM - 5:00 PM
To support public health, booths will be social-distanced and occupancy will be limited. Face coverings are required and hand sanitizer will be available.
Contactless Santa Photos at the Gallatin Valley Mall
Santa is committed to spreading cheer, not germs, so the beloved tradition of sitting on Santa's knee will be put on hold this year, as he's asking everyone to keep a social distance of 6 feet. With a few photography tricks and creative alternatives, your family can still capture special memories chatting with Santa and go home with a great photograph.
Saturday, December 19: 12:00 P.M. - 7:00 P.M.
Sunday, December 20: 12:00 P.M. - 6:00 P.M.

Monday, December 21: 12:00 P.M. - 7:00 P.M.

Tuesday, December 22: 12:00 P.M. - 7:00 P.M.

Wednesday, December 23: 12:00 P.M. - 7:00 P.M.

Christmas Eve: Thursday, December 24: 11:00 A.M. - 4:00 P.M.
Sleigh Rides at Bodhi Farms
Cozy up with your loved ones this holiday season with a sleigh ride around Bodhi Farms! All rides are 30 minutes and include a complimentary cup of hot cup of cider, chocolate, or coffee by the fireside. Rides will run Thursdays - Sundays, December 17, 2020 - January 3, 2021 from noon to 5:00 P.M. and seat a max of 12 people. Click Here to book a sleigh ride.
LOOK: 15 Unconventional Christmas Albums From the Past 50 Years