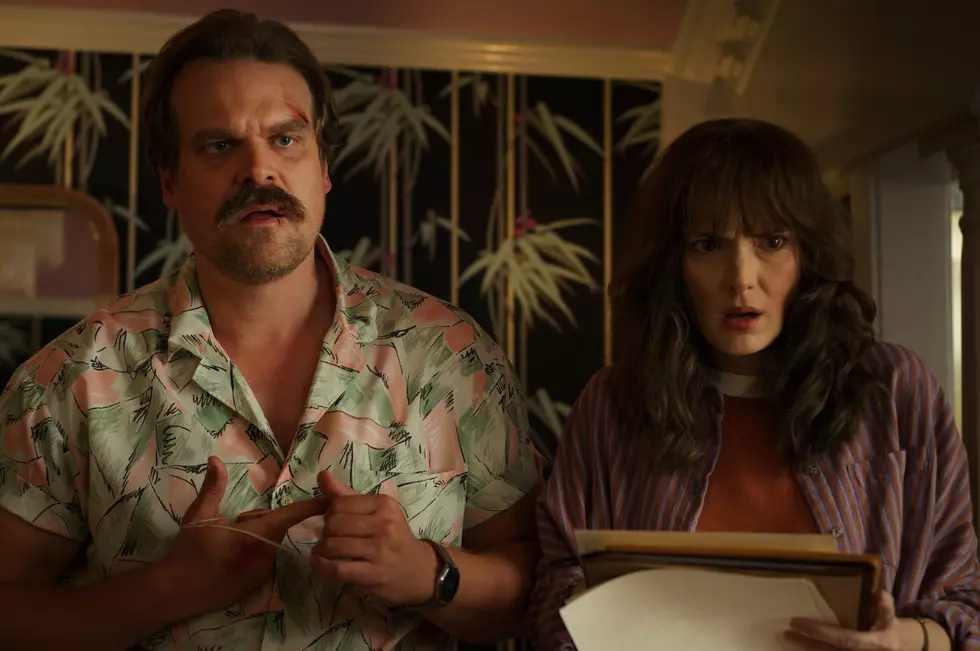 New Coke Is Coming Back Thanks to 'Stranger Things'
Netflix
A zombie soft drink? That really is a stranger thing.
Per CNN, the most notorious soda in history is getting brought back from the dead. New Coke — the infamous botched attempt to update Coca-Cola's recipe in 1985 — will return to store shelves this summer as part of a promotional tie-in with the new season of Stranger Things. The new Stranger Things is set in the summer of 1985, and apparently New Coke will play a role in the story.
As part of the deal, Coca-Cola dug up the original New Coke recipe in their archives and reproduced it. They'll be selling the concoction in stores this summer in a few different ways:
There are three ways for customers to get the retro product: As a gift when they buy limited-edition Stranger Things Coke and Coke Zero Sugar glass bottles online starting Thursday, through "Stranger Things" themed pop up vending machines that will be in cities this summer, or as a giveaway when they purchase a gift or ticket at the World of Coca-Cola in Atlanta. Coca-Cola has produced under 500,000 of the New Coke 12-ounce cans, and expects to run out quickly.
Only 500,000 cans? Better start hoarding them; you don't know how long will be until the next time they bring it out too. (Coke is also making regular Coke and Coke Zero Sugar in Stranger Things cans, in case you like the show, but don't want to drink one of the most notorious beverages in modern history.)
Stranger Things Season 3 premieres on July 4, 2019 on Netflix. Now bring back Coke II next, you cowards.
Gallery — The Best Netflix Original Series and Movies, Ranked: