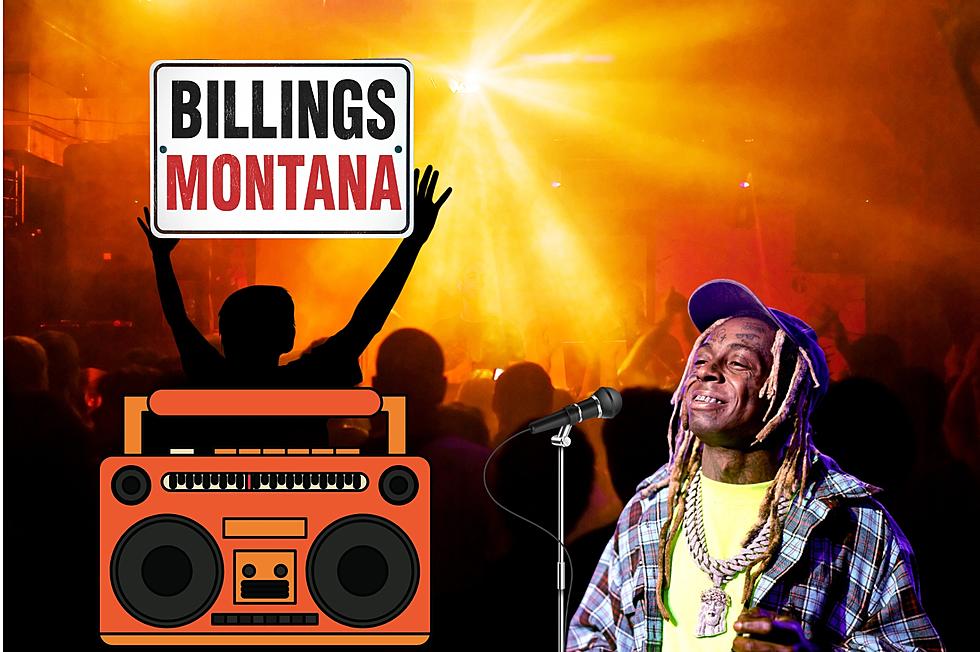 Will Lil Wayne Give Fans an Unexpected Surprise in Montana?
Getty Images - 1421812935 / Canvs Pro
With less than a week left until the Lil Wayne concert in Billings, many fans are beginning to wonder whether or not the rapper will actually show up.
A surprise isn't always a good thing. For example, a lot of Lil Wayne's fans have been surprised by show cancellations and performances being cut short. Hopefully, fans in Billings will get the show that they paid for.
Weezy is bringing his Welcome To Tha Carter Tour to the First Interstate Arena at MetraPark in Billings on Tuesday, May 23. According to People, Wayne walked off stage at a concert in L.A. last weekend after 30 minutes because he claimed that the audience didn't have enough energy.
In April, fans looking forward to Wayne's concert in Atlanta were disappointed by a last-minute cancellation due to "unforeseen circumstances."
Will Lil Wayne Actually Perform in Billings?
Unfortunately, we can't give a definitive answer. He is scheduled to play next Tuesday, and we haven't heard anything to the contrary. If you plan on attending, you should plan on having a lot of energy. Otherwise, Lil Wayne might get angry and walk off the stage. Maybe he was just having a bad day, but a lot of fans were really bummed about it.
There's a very good chance that the show in Billings could be completely different than the shows mentioned above, and it could turn out to be one of the best concerts you've ever been to.
If you are a Lil Wayne fan and you want to see him in concert, you should definitely buy tickets and go. I'm sure that you have nothing to worry about. It's guaranteed to be an experience that you'll never forget.  Tickets are still available. For more information, click here.
Best Roadside Stops Between Billings And Bozeman Montana
Heading to Bozeman from Billings? Here are a few fun things to see along the way.
10 Celebrities That Moved to Montana For a Better Quality of Life
Here's a list of 10 celebrities that you might run into in Montana.
10 Fascinating Answers to Questions About Montana on Google
Here's a list of the most frequently asked questions about Montana on Google.