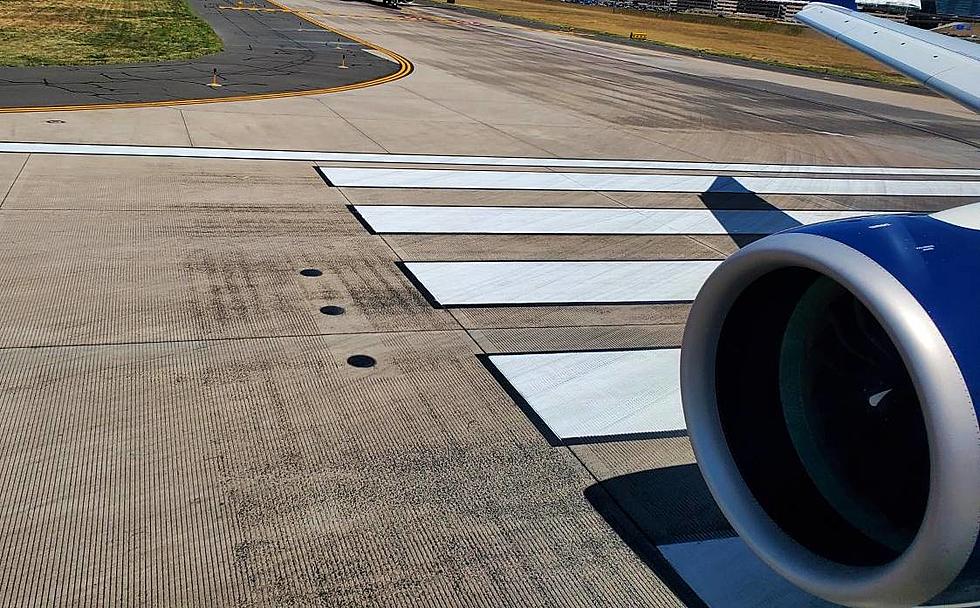 Locals Give Horrible Advice About When To Arrive At The Bozeman Airport
photo - Michelle Wolfe
If you're in the mood to miss your flight out of Bozeman or sit around the gate area for an extra 45 minutes before your flight - ask a local what time you should show up at the airport. There's a very decent chance they'll give you crappy, non-detailed, and not particularly accurate advice.
Most seasoned travelers know there's a happy medium between the recommendations of airports/airlines and the yahoo keyboard warriors who think they're a world hopper since visiting their cousin in Florida 5 years ago. Airports are vastly different, and more importantly - people travel very differently, with different needs and comfort levels.
What's interesting about Bozeman? There really are a lot of seasoned travelers who could give you reliable, accurate advice - but instead lay on the snark or they simply enjoy messing with people a little. It's a Bozeman thing. Not terribly harmful, just mildly annoying if you're someone looking for answers.
Back to the question: When should you arrive at Yellowstone Bozeman International airport before your flight? We're going to answer this in three different ways: what the airport recommends, what the local keyboard warriors recommend, and finally what I personally recommend. (If you really don't know what time to show up at an airport, you need to err on the side of caution.)
The official answer from the Yellowstone Bozeman International Airport website is: "It is recommended that you arrive two hours prior to the departure time for check-in and security screening. We encourage passengers to give themselves additional time during peak travel periods and inclement weather." 
The answers you'll get from Facebook's wonderfully snarky "Secret Bozeman" community can be anything from helpful to downright wrong and smart-ass. As frustrating as that can be sometimes, I return to my original thought "who the hell doesn't know what time they should arrive at an airport before their flight?" But here's what Bozeman had to say:
Took longer to get through security in BZN than it did in Rome, Athens or Amsterdam.
1hr if you're checking a bag
Longest security in the history of the world. I've flown out of LAX, MSP, SNA, etc....ours is quite possibly the longest and most extensive.
I usually give myself 45 minutes before takeoff, typically through security in about 15 minutes - I only take carry-on and backpack tho..
We went Tuesday morning and got there at 650am for an 8am flight. No one was around, the airport was a ghost town. No wait for security.
There can be a lot of unexpected complications with international travel and it is best to have plenty of time.
It's not a small airport anymore, it's chaos. Get there early.
45 ish minutes
Checking bags takes the longest!
I had a flight at 8:30 once. I made it to the airport by about 8:15, and wasn't even the last person on the plane!
If you have TSA Pre it's a breeze.
Flight was at 7am, got there at 5:50am, and had time to get coffee.
Here's my two cents as someone who's been traveling in and out of Bozeman for thirty years. These days, stick to the two-hour rule and you won't screw up your travel plans. Bozeman's airport has become the busiest in the state and it also faces the same staffing challenges that other airports experience. Sure, you might be waiting at the gate or have extra time to grab a coffee, bloody mary, or a snack. What's the harm? Travel sucks a lot more than it used to. Make it less bad by not stressing over TSA wait times.
Cities in Montana That Have a Symphony Orchestra
Montana cities are packed with true, big city talent within their symphony orchestras and programs. We even have a support organization for all of the separate symphonies across the state. Treat yourself to a performance soon - you won't be disappointed.