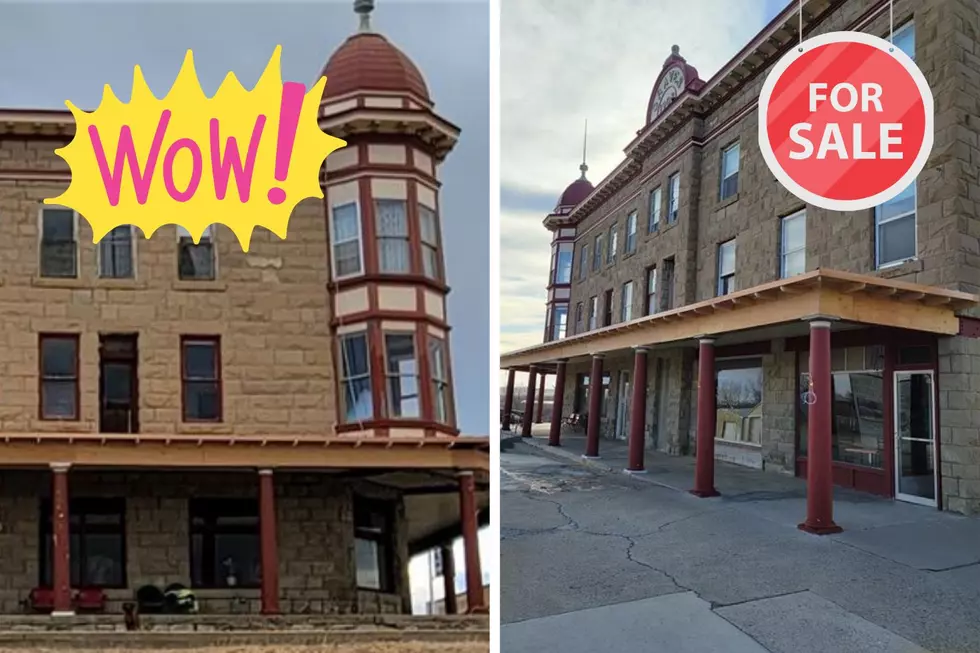 Magnificent Old Hotel For Sale in Heart of Montana Could be Yours
Credit: Exit Realty Laurel, listed by Neva Howe
I have this crazy idea to own and operate an old hotel/bar/restaurant in a sleepy town in Montana. My complete lack of experience in any of those industries doesn't extinguish my silly fantasy. I mean, I love historic bars. I enjoy staying in hotels (who doesn't?) and I like to cook. Surely, that's enough to convince a banker to loan me a sizeable chunk of money to pursue my dream?
Ehhh, probably not. But if I could find a way to get the financing, the historic Graves Hotel in Harlowton would be at the top of my list. It's currently on the market and the property has so much potential.
Many renovations have already been completed.
Prominent local businessman A.C. Graves began construction in 1908, and the grand hotel opened its doors in June 1909 with much fanfare. Illuminated by 150 electric lights - a novelty in rural Montana in 1909 - the hotel was described as dazzling and featured "the most elaborate electrical display in this section of Montana", according to the National Register of Historic Places placard.
A railroad town in the heart of Montana.
Before the arrival of the Milwaukee Railroad, Harlowton (originally named Merino) was little more than a handful of buildings and a stagecoach stop between Judith Gap and Big Timber, according to the Harlowton Museum.
A bar, restaurant, and hotel under one roof.
A recent Facebook post from listing agent Neva Howe at Exit Realty Laurel outlines details about the property,
Own a piece of Montana History worth this 1908 Historic Graves Hotel. Chef's kitchen, formal dining room and the Whistle Stop, quaint cafe, lounge with a full liquor license, 13 finished hotel rooms, with owner living quarters. You can have all this for less than what a lot of houses cost and be your own boss!
It appears that the current asking price has been dropped to $888,000.
Step back in time.
Many of the 13 rooms have been renovated, yet retain the classic style of the era.
Quiet, small-town living.
With around 1,000 residents, Harlowton remains a great example of small-town Montana. Niche.com describes the community,
Living in Harlowton offers residents a sparse suburban feel and most residents own their homes. In Harlowton there are a lot of bars and restaurants. Many retirees live in Harlowton and residents tend to be conservative.
A special place for special events.
The hotel offers unique settings for weddings or other special events, with wedding suites and guest rooms available.
Bacon and eggs in the morning.
The property's commercial kitchen has been significantly renovated with pizza ovens, a grill, a broaster, and an updated prep area.
A great investment?
Nobody can predict the future, but I suspect some of the more rural communities around the Treasure State have the potential to become the next "big thing". Formerly sleepy towns like White Sulpher Springs are now becoming hot spots. As more and more people have the flexibility to work from home, perhaps Harlowton will become a more desirable place for those looking to escape the rat race of the city.
The Graves Hotel is presented by Realtor Neva Howe with Exit Realty Laurel. You can see more photos and details HERE.
Whimsical Homemade Mailboxes Only Found in Montana
Made from recycled parts and pieces, these unique mailboxes are anything but boring.