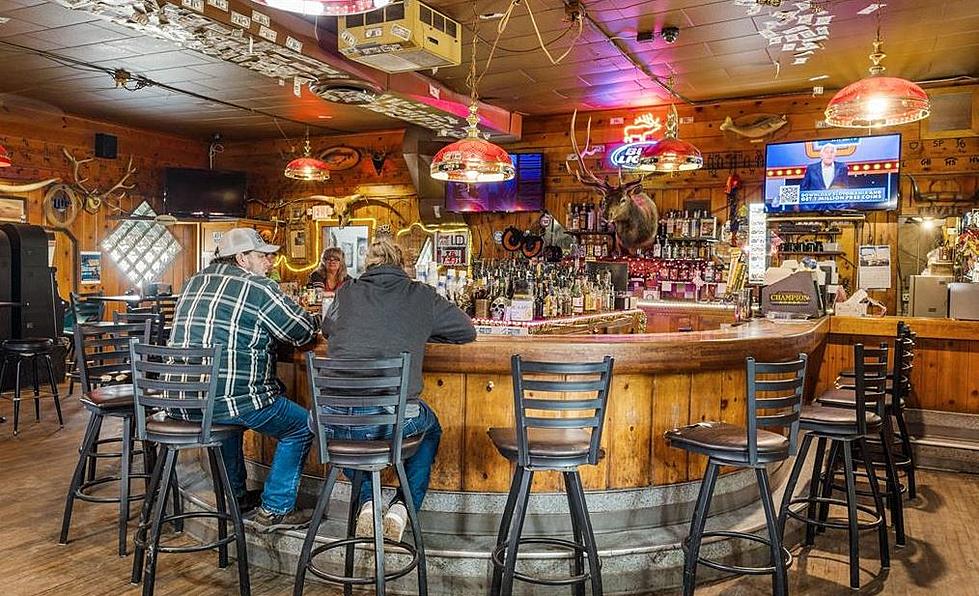 Rare Opportunity To Own A Famous Small Town Montana Bar
Clear Creek Realty, LLC via Facebook
It's not often you have an opportunity to own an iconic small-town bar known throughout Montana.
Montana is a collection of incredible small towns with different personalities and atmospheres. Almost every small town has a unique bar where everyone congregates to get food, see friends, and hang out after a long day of work.
Have you ever dreamed of owning your own small-town bar?  Well, here is your chance.
Chick's Bar in Alder is for sale, and the price is incredibly affordable. Chick's Bar, which includes the restaurant, motel, cabins, and RV park, is for sale for under $1 million.
You might think that is a steep price, but Chick's Bar is a staple of that community and one of Montana's most famous small-town bars. Folks rave about Chick's infamous Porkie sandwich. This sandwich is hand-breaded and the size of a dinner plate. The people who have rated Chick's Bar online rave about this incredible sandwich and how the sandwich is a must-eat.
With the purchase of the building, you also get the motel, cabins, and RV park, which are in high demand year-round. Alder is in an area where many folks travel to go hiking or hunting and need a quality place to stay. The only place in Alder that can house folks is, you guessed it, Chick's Bar.
This is a fantastic business opportunity for a price that averages around a Bozeman home. Instead of buying an overpriced home, you could own an established, successful Montana business making consistent revenue.
I've been lucky enough to have had a meal at Chick's Bar a few years ago, and from the moment you walk in, it's a bar you could enjoy regularly. Plus, the food is criminally underrated.
For more details, check out Clear Creek Realty.
10 Great Tips If You're Moving To Rural Montana
If you plan on living in rural Montana, there are some unique tips you'll want to know.
13 Fantastic Dive Bars in Montana
Montana is full of great dive bars. Here are a few of the best in the state!
10 Important Things You Need to Know About Montanans
Montanans are truly one-of-a-kind. Here are 10 things you need to know about what it takes to be a true Montanan.