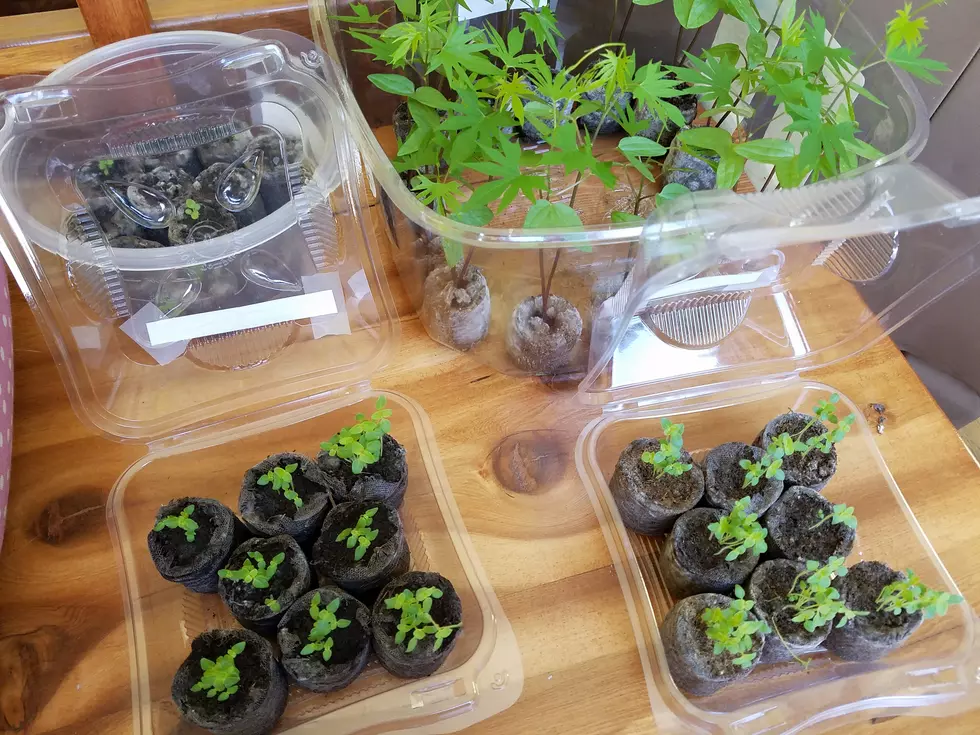 Exciting Weekend For Montana Gardeners: Kickoff The Season With Experts
Seedlings - late March
The gardening season in Montana starts this weekend, according to local experts - at least when it comes to starting seeds indoors. Learning what works for our often challenging climate will be FUN and FREE with a special event.
There's a bond between all people who like to grow things, be it flowers or vegetables. Growing things in MONTANA can be quite the task due to our short growing season. Because of that, I always enjoy these kinds of occasions to learn new tips and tricks from people with decades of experience.
I can't think of two better names in the Bozeman area to learn about starting your garden: Cashman Nursery and Cheryl Moore-Gough. Truly. We're getting an opportunity to learn from the best with a free workshop this Saturday. Even if you're fairly knowledgeable about how to start your garden, this is going to be a fun event and worth your time.
WHEN: Saturday, March 4th, 2023
TIME: 10am to 11am
WHERE: Cashman Nursery & Landscaping (2055 Springhill Road, Bozeman)
THIS IS A FREE EVENT!
LED BY: Cheryl Moore-Gough, M.S. Plant Sciences - local author and Montana gardening expert
WHAT TO EXPECT: "Learn what you can start doing right now to get your garden going. Cheryl literally wrote the book on Montana vegetable gardening. In addition to early season tips, she'll teach you the basics of starting plants from seed. You'll learn about timing, indoor set-up materials, care, and transplanting your own plants outside when the weather is right."
Grab a friend or come solo - let's hang out and get our hands a little dirty this Saturday morning. It could be a great chance to meet a few new people who love to do what you love to do...grow things. No registration is necessary for this free event, FYI.
What Grows Well in a Bozeman Garden?
Montana gardeners and ammeters alike, have so many options when it comes to growing a decent garden.