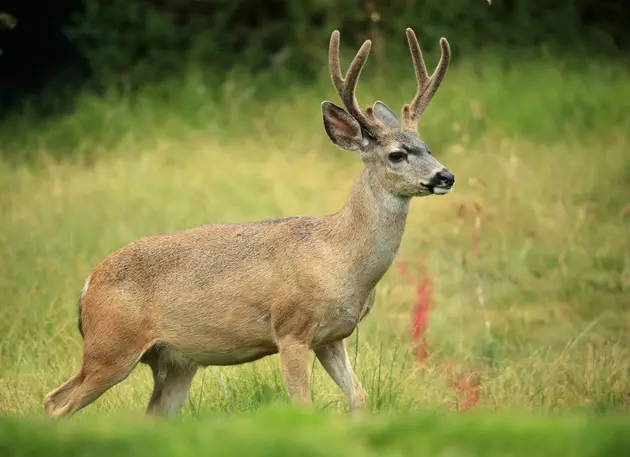 Montana Ranked a Top State for Car Crashes With Deer
Getty Images
With cooler temperatures and snow at higher elevations, deer are on the move.
The increase in deer crossing roadways in Montana during the fall and winter can cause major problems for motorists.
According to an annual ranking by State Farm, Montana ranks #2 in the country when it comes to the likelihood of hitting a deer. Montanans have a 1 in 48 chance of having an insurance claim involving a collision with an animal.
The only state in the U.S. ranked higher than Montana is West Virginia, where the odds of hitting a deer are 1 in 38.
State Farm also has some tips for to avoid animals in the road:
Stay alert. Pay attention to "deer crossing" and "wildlife crossing" signs and be cautious in areas near woods or water.
Use high beams. Flicking your high beams on an animal in the road may cause the animal to scurry away. High beams also help illuminate dark roads.
Don't swerve. If a car crash is inevitable, maintain control of your vehicle and don't veer off the road.
Brake as necessary. If you can avoid hitting the animal, reduce your speed, honk your horn, and tap your brakes to warn other drivers. If there are no drivers behind you, brake hard.
Remember peak season. Animal collisions happen most during October through December, which is hunting and mating season.
Remember meal time. Watch for animals in the road between dusk and dawn.
Watch for herds. If you see one deer, there are probably more nearby.
Don't use a whistle. No scientific evidence supports that car-mounted deer whistles work.
Wear seat belts. Always obey speed limits and wear seat belts.
November has the most animal-related crashes, followed by October, StateFarm said.