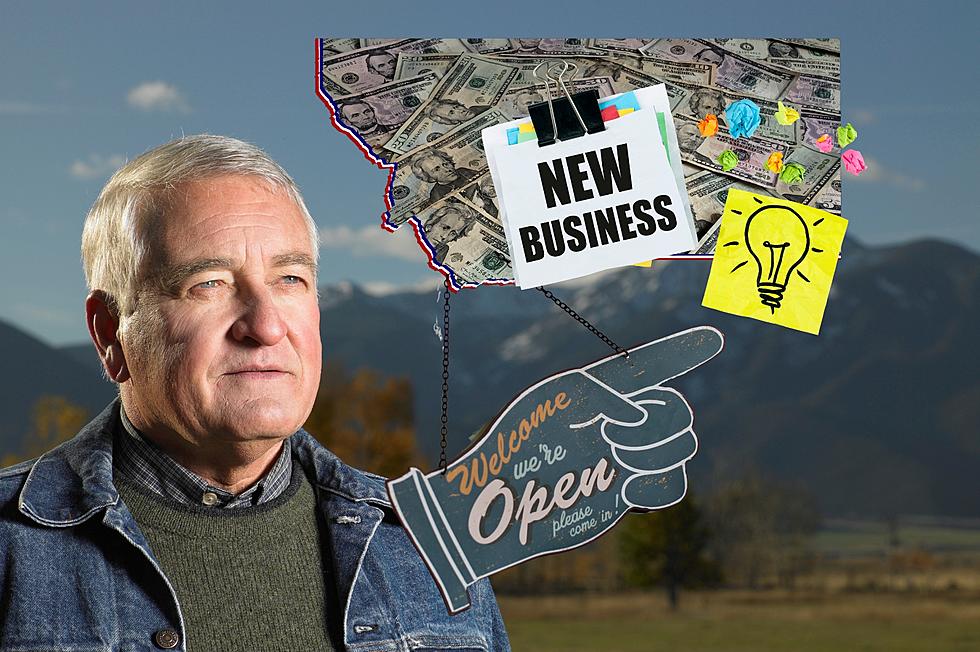 Montana Could Set a Big Record For New Businesses This Year
Canva Pro
Montana has been growing rapidly in recent years, and all of the growth is leading to a record number of new businesses. Could Montana break an all-time record in 2023?
According to new data released by Montana Secretary of State Christi Jacobsen, July was a record-breaking month for new businesses in the Treasure State. In July, roughly 4,600 new businesses were registered in the state, up from approximately 4,000 new businesses filed in Montana in July 2022.
So far in 2023, nearly 35,000 new business registrations have been filed in Montana which means the state is on pace to set a record for new business filings in a single year. Nearly 54,000 new business registrations were filed in 2022.
Montana has become a popular destination for new businesses, with several national companies and corporations setting up shop in the state. All of the new business means additional tax revenue and funding for projects.
Our office is proud to have increased efficiencies, lowered fees, and made it easier to do business in Montana. We're honored to help Montana businesses begin their journey.
said, Secretary Jacobsen.
The number of new businesses in Montana continues to grow which not only helps boost the state's economy but also helps create employment opportunities for Montana residents. The Montana Business Spotlight is a great resource where you can learn about new businesses that have recently opened in the state.
In the past few years, Montana has seen a trend of record business growth, and it doesn't appear to be slowing down anytime soon. To read the full press release, click here.
Every Montana Restaurant That Has Been Featured on Food Network
It's always awesome to see something from your hometown or state on TV. When Food Network comes to town, Montanans are ready. These restaurants have been featured.
8 Fantastic & Fun End of Summer Activities To Enjoy in Montana
Want to enjoy the nice weather in Montana before winter arrives? Here are a few fun ideas!
10 Important Things Everyone Learns After Moving to Montana
Montana is a unique place, and some of the things you'll experience in the state don't happen anywhere else. Here are a few of the things you'll learn after moving to Montana.