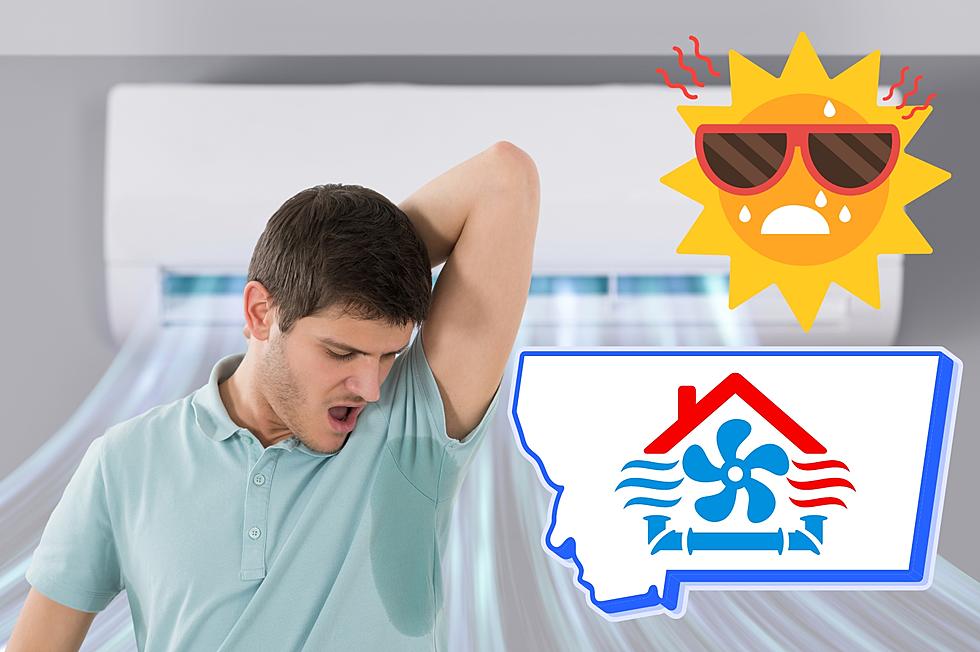 Stay Cool! What's The Perfect Temperature For Your AC in Montana?
Canva Pro
It may have taken a while to get here, but summer has officially arrived in Montana. Air conditioning is still considered a luxury in the Treasure State, and many households in the state simply don't have it.
If you talk to almost any Montana old-timer, they'll tell you to keep your windows closed during the daytime and open them up at night to cool the house down. In some states, air conditioning is a must. If you don't have it, you might literally melt in your living room. Thankfully, Montana doesn't get nearly as hot as a lot of other states. Plus, we don't have to deal with humidity, and for that, I am thankful.
We all like to be comfortable. In the winter, we pack on extra layers to stay warm, but you can only remove so many layers when it gets hot during the summer. Montanans are fortunate to have a plethora of options cool off. We have lakes, rivers, streams, and other places where we can beat the summer heat. Sadly, many of those places are often extremely overcrowded.
If you like to keep it simple, you can head to the store and buy a swimming pool and set it up in your backyard.
A couple of years ago, I decided it was time to buy a portable air conditioner, and it was one of the best decisions I could've made. I've spent summers in Montana without AC and learned that having AC is truly a blessing. I recently asked some of our listeners what temperature their AC is set at during the summer. Here are a few of the responses.
Michelle said;
71*, also the best home investment I've made in 19 yrs of homeownership.
Cami said;
68 degrees.
Annique said;
68°
So, anywhere between 68 and 71 is apparently the ideal temperature to keep your AC in Montana. Sounds pretty perfect to me.
5 Fantastic Ways to Stay Cool This Summer in Montana
Looking for ways to cool off during the summer in Montana? Here are a few great suggestions!
10 Fascinating Answers to Questions About Montana on Google
Here's a list of the most frequently asked questions about Montana on Google.
13 Fantastic Dive Bars in Montana
Montana is full of great dive bars. Here are a few of the best in the state!