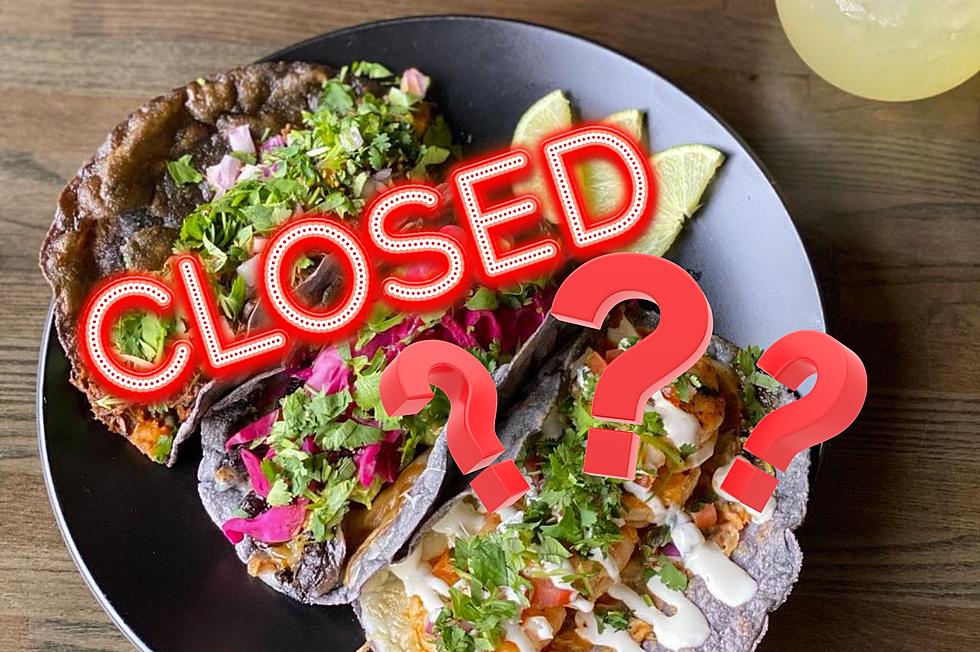 Is This Popular Bozeman Restaurant Closed For Good?
www.facebook.com/lastcallbzn Canva Pro
The restaurant scene in Bozeman is constantly changing, and we're hearing rumors that another popular restaurant has closed its doors. We decided to look into it to find out more.
Bozeman residents have taken to social media to find answers regarding the abrupt closing of a downtown restaurant that has only been around for a couple of years. As of right now, details are scarce, but here's what we know.
Many businesses in the Bozeman area have faced staffing shortages and have been forced to limit their hours of operation. In addition to that, the cost of renting or leasing a space for a business has continued to increase which makes it difficult for small business owners to survive.
Before we dive into the most recent restaurant closure in Bozeman, here are a few great Mexican restaurants to check out.
Best Mexican Restaurants in Bozeman
Craving authentic Mexcian food? Here are a few great restaurants to check out in Bozeman.
Did This Popular Bozeman Restaurant Close Permanently?
One of the most popular high-end Mexican restaurants in Bozeman has apparently closed. Last Call Modern Mexican is permanently closed, according to Google. We stopped by their location at 19 S. Willson and there isn't any signage on the windows, and nothing has been updated on the restaurant's social media accounts since the middle of July.
A question about Last Call closing was asked on the Bozeman community on Reddit, and it looks like a former employee shared some insight. We were unable to confirm whether or not the information was accurate. We reached out to the restaurant for comment but did not receive a response.
We're not exactly sure what's going on at Last Call Modern Mexican, but will provide more information once it is available. If you have any information about Last Call Modern Mexican, please send us a message on our radio station app.
25 Best Places For Prime Rib in Montana
Looking for quality prime rib? Here are some of the best places to check out in Montana.
Love Ice Cream? These Are Montana's Best Ice Cream Shops
Craving a sweet frozen treat to cool off this summer? Here are a few of Montana's best ice cream shops.
These 5 Montana Restaurants Featured On TV Have Sadly Closed
Several restaurants in Montana have been featured on TV in recent years. Unfortunately, a few of them have closed permanently.