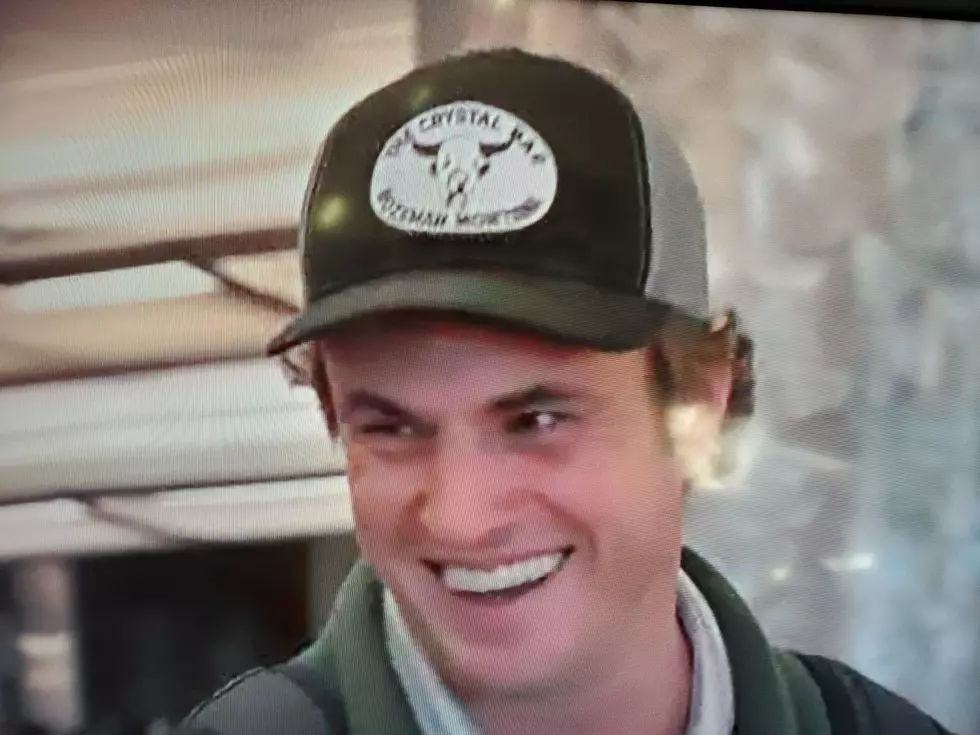 Reality TV Stars Do Love Themselves Some Sweet Montana Swag
Southern Charm - BRAVO (screenshot)
T-shirts from Bozeman businesses and hats from Helena campgrounds have been spotted all over reality TV shows in recent months. We spotted these three winners.
So, there's Shep Rose from Southern Charm on BRAVO. Imagine my surprise when I was watching a rerun marathon sometime during the pandemic, and all of a sudden I notice Shep's hat of the Crystal Bar in downtown Bozeman.
After a couple minutes of social media stalking, it turns out Shep was in Bozeman and Yellowstone National Park in August of 2017. According to a Facebook post of him making some fly fishing casts: "Getting the feel back. It's been a while. Lots of false casts I know. Preparing for Bozeman, Montana in August. Then Missouri River, Madison, and Yellowstone. With my dad , brother and brother in law. So stoked."
Then there's Braunwyn Windham-Burke from the Real Housewives of Orange County on BRAVO. I just spotted her t-shirt from (what I think is a fake) campground in Helena, Montana last week. Looking up Wanderlust Campground, Helena, Montana doesn't turn up their website but an online t-shirt shop where you can order one for $22. (So perhaps this one doesn't really count, but I didn't know it was fake until I started writing this...)
Lastly, we come to one of my favorite stores in Bozeman...on a totally forgettable dude who was on 90 Day Fiancé (TLC) a while back. I can't remember what his name was but he was a guy with money who did the K-1 Visa thing with a young woman from Brazil. Weird guy, excellent shirt from Music Villa in downtown Bozeman.
FIVE FOODS THAT ARE UNIQUE TO MONTANA
Five Unique Foods To Montana