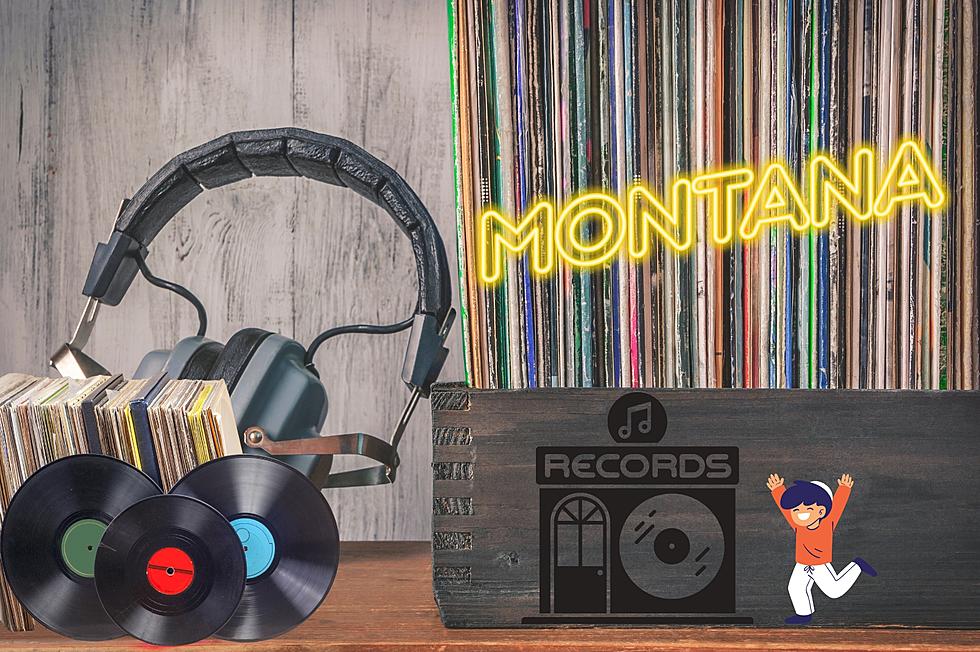 Take My Money! Montana Record Stores Prepare For Special Event
Canva Pro
Independent record stores across Montana are getting ready for one of the biggest days of the year. Here's what you need to know.
Saturday, April 22 is Record Store Day, and you can find a lot of exclusive releases from your favorite artists. Some of the releases are in extremely limited quantity, so if you plan on trying to snag the best titles, you'll need to get in line before stores open for business.
I am a huge vinyl record collector and look forward to RSD each year. Fortunately, there are quite a few great record stores in Montana where you can go to find what you're looking for.
What is Record Store Day?
Here's a description of the event from the Record Store Day website.
Record Store Day was conceived in 2007 at a gathering of independent record store owners and employees as a way to celebrate and spread the word about the unique culture surrounding nearly 1400 independently-owned record stores in the US and thousands of similar stores internationally. The first Record Store Day took place on April 19, 2008. Today, Record Store Day is celebrated at independently-owned brick-and-mortar record stores around the world.
Taylor Swift fans will be flocking to record stores all over the country to pick up a copy of Folklore: The Long Pond Studio Sessions, which is one of this year's exclusive RSD releases. For a full list of special releases and more information about Record Store Day, click here.
Several record stores in Montana have special events planned in honor of RSD including live music, giveaways, and more!
8 Great Record Stores You Need to Check Out in Montana
If you're a music lover, you need to check out these awesome record stores in Montana.
25 Of The Best Places In Montana For Chicken Tenders
Looking for great chicken tenders in Montana? Here's a list of the 25 best places in the state to get your chicken tender fix.
Five Fantastic Thrift Stores In The Bozeman Area
Looking for a great deal in Bozeman? Here are some great thrift stores to check out!