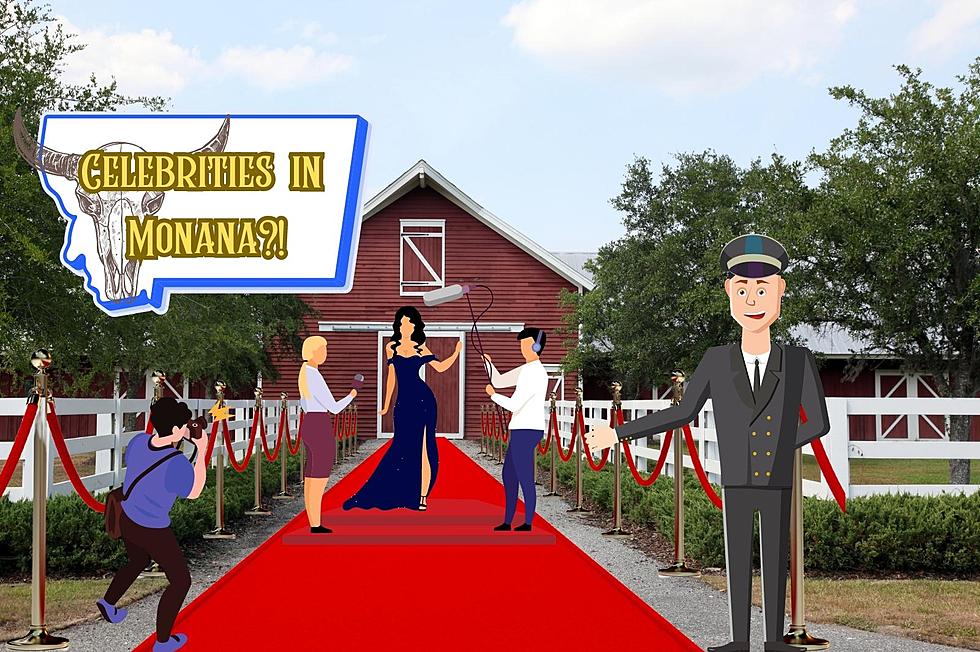 Are These Huge Celebrities Headed to Montana For a Special Event?
Canva Pro
A number of well-known celebrities are rumored to be traveling to Montana for a special charity event near Yellowstone National Park. Here's some information about the event, and who you might see hanging out in Montana.
Cole Hauser, who plays "Rip" on the popular Paramount+ series Yellowstone is hosting a charity event at a ranch near Livingston, Montana, and rumors are circulating online that a bunch of huge celebrities will be in attendance.
Several Montana residents have reported seeing a fleet of large RVs traveling through the state. A picture of one of the RVs was shared on the Big Timber Buzz page on Facebook.
Information About Cole Hauser Charity Event
According to an Indianapolis, Indiana news station WTHR, Hauser purchased a Coachmen RV and rented 24 more for a 'Bourbon & Bonifre' charity event in Montana. The charity event this weekend is one of three that are planned. According to the Bourbon & Beyond website, there's one the weekend of Aug. 26-27 and another the weekend of Sept. 1-2. Cole Hauser isn't the only celebrity that expected to be there. There have been rumors that Matthew McConaughey and former New Orleans Saints QB Drew Brees will be in attendance as well. McConaughey has been cast as the lead character in the fourth spin-off in the Yellowstone franchise titled 1944.
What is Bourbon & Bonfire?
Here's a brief description of the event from the Bourbon & Bonfire website.
Cole Hauser, better known as Rip, will join you for an intimate weekend at the RIP Ranch in Livingston, Montana to sip Whiskey by a roaring bonfire. You will commemorate the weekend by taking home a photo of you and Rip in his best western gear and enjoying some wonderful ranch experiences with Rip and some of his mates. Don't miss this opportunity to meet America's favorite cowboy and learn the secrets of the hit series.
If you're a fan of Yellowstone, it sounds like it is going to be a really cool event. We were unable to find information about pricing or whether or not tickets were available to the general public. If you'd like more information, click here.
10 Celebrities That Moved to Montana For a Better Quality of Life
Here's a list of 10 celebrities that you might run into in Montana.
Luxury Montana Home Straight Out of a Fairy Tale
This luxury home in Montana looks like it was ripped from the page of a fairy tale.
25 Pictures of Montana's Most Beautiful Highway
Have you ever driven the most beautiful highway in Montana?