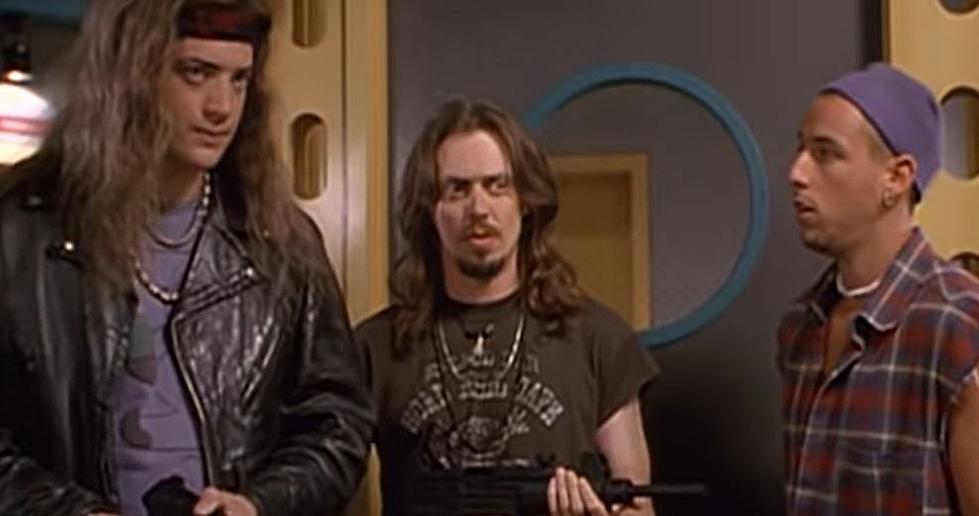 Steve Buscemi Wears Shirt From Montana Bar in Popular '90s Movie
YouTube
Montana is home to a lot of popular roadside bars that some consider local landmarks. One of those bars is Holly's Roadkill Saloon in McLeod, Montana. It's located along Swingly Road between Livingston and Big Timber. You've most likely driven past it if you've ever taken a trip to Natural Bridge Falls from Bozeman.
Holly's Roadkill Saloon was formerly known as the McLeod Bar and Roadkill Cafe.
Recently, someone on Reddit posted a picture of actor Steve Buscemi wearing a t-shirt repping the Mcleod Bar and Road Kill Cafe while filming to popular '90s movie Airheads. The movie had a fairly star-studded cast. Adam Sandler, Brendan Fraser, Chris Farley, Michael McKean, and more.
The picture above was posted on the r/funny thread on Reddit with the caption;
Gonna tell my kids this was Pantera.
I'll admit. I've watched this movie a bunch of times and never noticed the t-shirt that Steve Buscemi was wearing. He practically wore the t-shirt throughout the entire movie. Watch the trailer for Airheads below. You can see that he's wearing the same shirt. Although, the video quality isn't the best.
Airheads is one of the most iconic movies from the mid-'90s, and Steve Buscemi is a great actor, and Holly's Roadkill Saloon is one of the coolest bars in Montana. Basically, the photo above could be described in one word. Awesome. I wonder if he still has the t-shirt laying around somewhere.
Next time you're in the area, make sure to stop by Holly's Roadkill Saloon for a drink.
How to Avoid Hitting a Deer While Driving in Montana
Every Montana Restaurant That Has Been Featured on Food Network