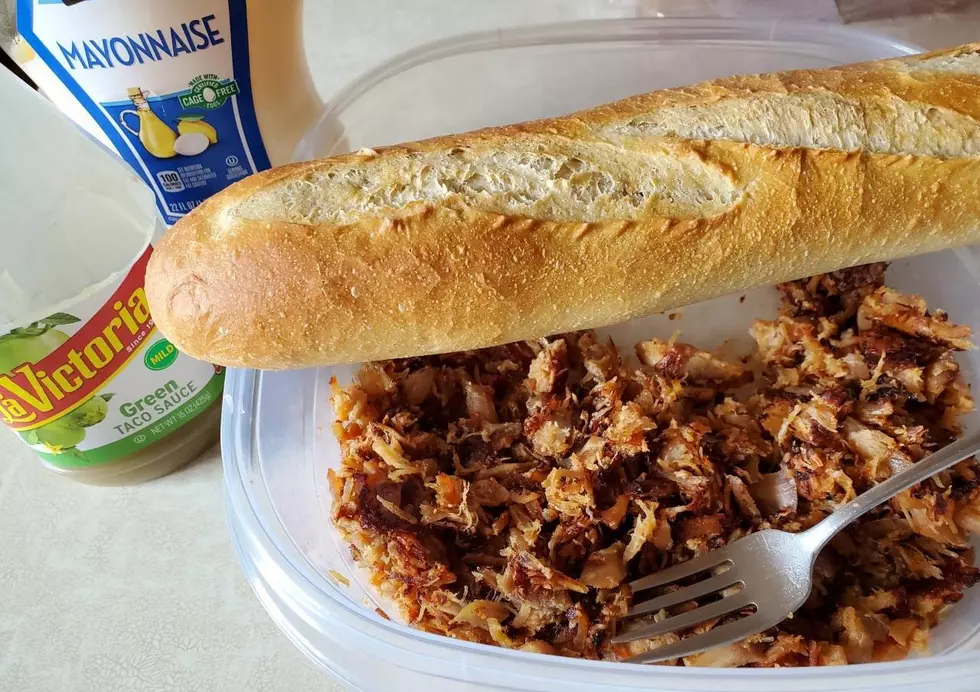 The Best Montana Bar Sandwich I Just Invented Needs a Menu Home
photo - Michelle Wolfe
Some bar seriously needs to put this delicious, easy, and cheap-to-make pork sandwich on it's menu. You could keep it as simpleton as I did or make it a bit more foo-foo. Just trust me - this thing is SO GOOD.
First things first - I'm under no illusion that this sandwich is culinary genius. In fact, I'm a tad embarrassed by its ingredients but DAMN, it tastes good. That's all that matters, right? Some chef could dress this up a bit and really turn it into something elevated without losing the 'basic-ness'.
So what's in this tasty, genius sandwich? Not much. That's the great part. The preparation of the crispy pork is crucial and I won't lie...I'm a master at that stuff. It's one of my favorite things on the planet.
Slow cooked, then pan fried pork loin chops (low sodium stock, white wine, chopped onion flakes, loads of chopped garlic, and a big spoonful of chili garlic sauce for kick all go in the slow cooker)
REALLY good baguette
Mayo (or a simple aioli if you have one on hand)
Green taco sauce (all I had was a cheap one but it was still super tasty)
Slow cook that pork for a few hours. Shred it up right in the slow cooker. Dump it into a large frying pan with just enough oil to crisp it up. Treat the pork frying process like hash browns. Don't mess with it too much. Leave it alone and let it brown up.
Now that you have a big pan of fried yumminess, you can stash it for tacos, this sandwich or whatever you want. It's pork gold.
Get the best baguette you can find. I prefer the very slender ones but it doesn't matter. Slap on enough mayo or aioli to your liking.
Pile on some of that crispy fried pork. Then splash on a healthy dose of that green taco sauce. Boom. It ain't fancy, but that's a damned tasty sandwich. I'd order it at any bar that served it, 100%.
Every Montana Restaurant That Has Been Featured on Food Network
It's always awesome to see something from your hometown or state on TV. When Food Network comes to town, Montanans are ready. These restaurants have been featured.