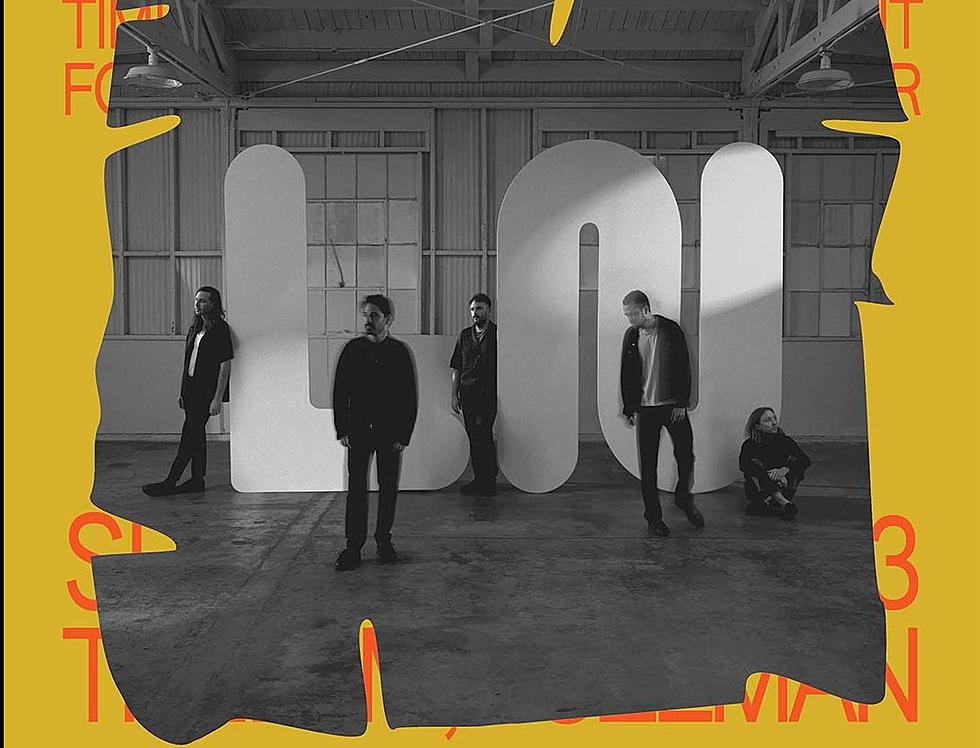 The Gorgeous Indie Rock Of Local Natives To Flow Through The ELM
Local Natives
Saturday, September 23rd will be one of the coolest nights of music that has graced Bozeman. That's a hefty statement but it's true when we're talking about the songs of Local Natives, and they'll be here this Saturday night at The ELM on North 7th.
WHO: Local Natives (Time Will Wait For No One Tour)
SPECIAL GUEST: HalfNoise
WHERE: The ELM (506 North Seventh Avenue, Bozeman)
WHEN: Saturday, September 23rd, 2023
TIME: Doors 7:00pm // Show 8:00pm
TICKETS: Reserved balcony loge seating, reserved premium balcony seating, and general admission standing room tickets are available for this show.
$35.00 SRO, General Admission (subject to fees) | This ticket type allows access to all open sections of the venue. All tickets are general admission standing room only.
$45.00 Reserved Premium Balcony (subject to fees) | This ticket type allows access to the reserved seating located on the upper floor of the venue.
$55.00 Premium Loge Seating (subject to fees) | The premium booths located on the balcony level (closest to the stage) are available for group purchase and include 6 tickets to the event.
The band's signature soaring 3-part harmonies are augmented by loops of tape, physically spliced and transformed by hand, the result of experimenting in the studio with producer Shawn Everett [Alabama Shakes, Kacey Musgraves, The War On Drugs] is a band renewed.

Local Natives [Taylor Rice (vocals, guitar), Kelcey Ayer (vocals, keys), Ryan Hahn (vocals, guitar), Matt Frazier (drums), and Nik Ewing (vocals, bass, keys)] return to the methods of their 2009 debut Gorilla Manor, but with the bonds of their union fortified and with the growth of wisdom accrued in the studio and on stage in front of millions of worldwide fans.
If you dig being blown away by harmonies and songs that have genuine vibe to them, Local Natives is the band you need to see. My personal opinion, anyway. If you know them, you know. If you've never heard of them, take a listen and we'll see you Saturday.
Top 5 RV Parks in Montana
When you need more than just a campground, you might need an RV park! Especially if you like to travel the country in a proper Recreational Vehicle, you need to know where to find good places to park for a few days. Montana is home to some very fine RV parks. Here are some of the best that Montana has to offer when you're on the road.
The 20 Best Songs That Make Fun of Country Music
You know the old joke about what happens when you play a country song backwards? You get your dog back, and you get your job back, you get your wife back and so on. Country music isn't just a frequent target of one-liners — there are plenty of songs that make fun of the genre, too! Some are silly, while some are voicing serious concerns. But before you put your dukes up to defend your favorite genre, take a breath: Most of these songs are good-natured jokes from artists who come from the country genre themselves, so it's all in good fun.