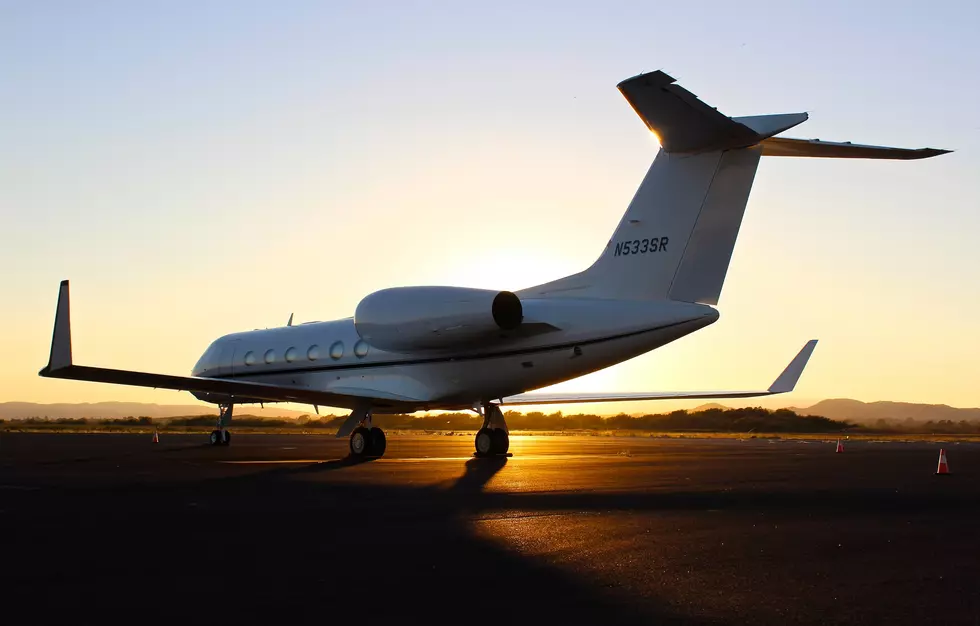 The Most Expensive in Montana, Part 1: From RVs to Cheese
Photo by Chris Leipelt on Unsplash
When you have more money than you know what to do with, you may want to buy the most expensive 'whatever' you can find. We scoured Montana for the most expensive stuff you can buy, from gear and toys to RVs and cheese. No kidding.
PRIVATE CHEF CATERED DINNER FOR 10 IN MONTANA: $10,000. That was the most expensive we could find...a quote of $1,000 per person, but that included the fanciest menu items, full wine pairings, sit-down dinner with complete set up and clean up. There are SO MANY FACTORS that go into a private, catered experience. But there's a local website that can get you started on any budget, called Researched and Developed that serves Bozeman and Big Sky.
MOST EXPENSIVE PRIVATE JET TO RENT IN MONTANA: $17,000/flight hour Gulfstream G700. This one is tricky since there are very few of these available anywhere, so if we go with something a LOT more available like the G200 series, you're looking at about $7,000/flight hour. Even then, you may need to make a special reservation with a local charter service.
MOST EXPENSIVE BOTTLE OF WHISKEY IN MONTANA: $12,000 Eagle Rare 'Double Eagle Very Rare' 20 Year Old Kentucky Straight Bourbon Whiskey. We checked in with our friends at Montana Spirits and Wine in Bozeman, and there is actually one of these incredibly rare bottles for sale in Bozeman (out of 199 total bottles in the world).
MOST EXPENSIVE SKI PASS IN MONTANA: $2,699 Gold Season Pass at Big Sky Resort. Includes unlimited skiing, unlimited Tram days, and access to over 40 resorts with Ikon and Mountain Collective benefits. (No private ski areas were included in the search for the 'most expensive'.)
MOST EXPENSIVE TRAVEL TRAILER IN MONTANA: (currently available) $380,000 New 2022 Heartland Sundance Ultra Lite 242RK. We've seen HUGE RVs at shows that cost more than this one, but we wanted to find one that was available for purchase at the time of writing. "walk-in pantry and 10-cu. ft. refrigerator. 6' 9" vaulted ceilings..."
MOST EXPENSIVE CHEESE IN MONTANA: $420/pound White Stilton Gold Cheese, imported from England. There are a few other varieties of more expensive cheeses in the world, but we couldn't find anywhere in Montana to buy them. (Like, $500/pound Moose Cheese.) Maven's Market is a great place to start for fancy cheeses of all kinds.
MOST EXPENSIVE PROPERTY IN MONTANA: $72,000,000 Cromwell Island on Flathead Lake. "With 348 acres and nearly three miles of shoreline, Cromwell is the largest private island in freshwater west of the Mississippi River that is under a single ownership." (This property was still on the market in 2023.)
Montana Loves to Show Off Gorgeous Fall Colors
Everyone knows that Montana is full of beauty, but fall is a really special time of year. The only drawback is that the season often doesn't last very long. Because of Montana's volatile weather, autumn sometimes only shows it's pretty face for a week or two.
Montana Cookbooks - Food and Cooking From Big Sky Country
Montana chefs and home cooks offer award-winning recipes that are distinctly Montana. Cookbooks can be found on just about every kind of culinary fare, from Bison BBQ to extensive fine dining recipes. Great food and hearty recipes have been a Montana tradition for generations. We were able to find all of these cookbooks locally or online. Enjoy!
Love Ice Cream? These Are Montana's Best Ice Cream Shops
Craving a sweet frozen treat to cool off this summer? Here are a few of Montana's best ice cream shops.