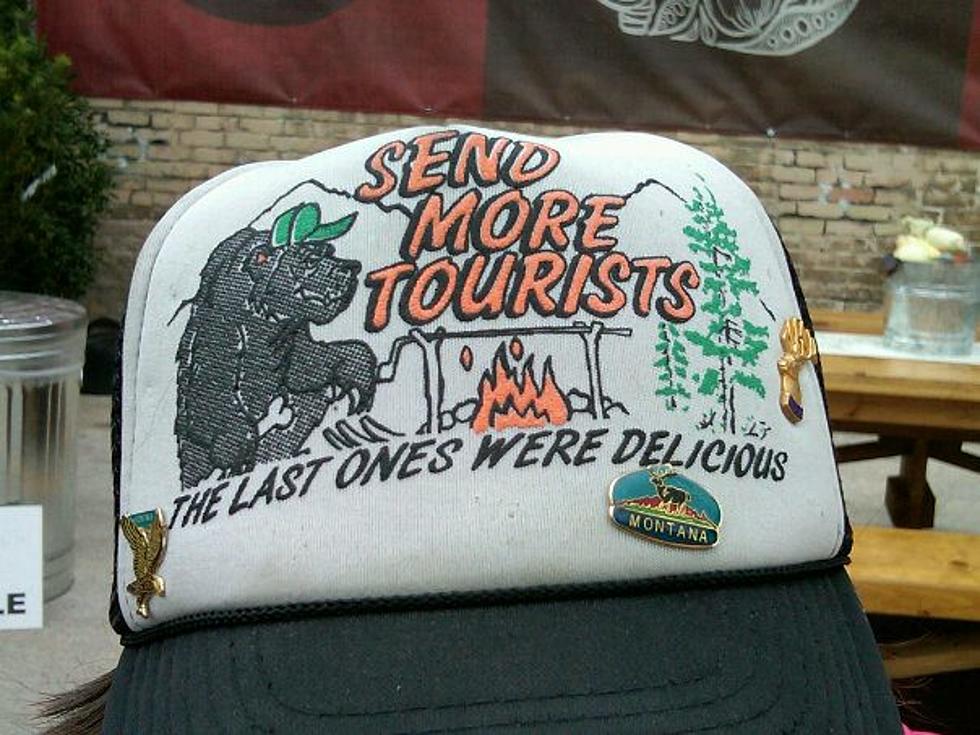 There's ONE Fee-Free Day Remaining for Yellowstone in 2021 and Tourons Should be Gone by Then
photo: Michelle Wolfe
Free entrance days to our National Parks are awesome. They're even better when the place is not a zoo, with bumper-to-bumper traffic. November is that time so plan now for the last fee-free day of 2021.
Veterans Day is on Thursday, November 11th, 2021...and that will be our last "free" day in the National Parks for the year.
Every year, there are generally SIX fee-free days for you to enjoy your National Parks across the country. But we all know, combining the height of summer tourist season and a free day makes for absolute chaos in Yellowstone.
You've actually got over 400 National Parks to choose from if you'd like to take advantage of $0 entrance fees on Veteran's Day. Just to be fair, there ARE a few of your National Parks that are free to get into any day of the year but they are few and far between.
FIND A COOL PARK, REC SITE OR HISTORIC PLACE IN MONTANA HERE: FULL LIST
As far as the rest of the year goes, I've always thought getting the annual "America The Beautiful Pass" was a hell of a bargain...and sort of peace of mind when I'm road tripping. For $80 a year, that ATB Pass will get you into all of your National Parks along with every single one of the 2,000 federal recreation sites across the country.
There are a variety of special passes available for the National Parks. See if you or someone you know qualifies to get one of these passes:
Military Pass: Cost: Free annual pass. Available for: Current US military members and their dependents in the Army, Navy, Air Force, Marines, Coast Guard, and Space Force, as well as Reserve and National Guard members, US military veterans, and Gold Star Family members.
4th Grade Pass: Cost: Free pass valid for the duration of the 4th grader's school year through the following summer (September-August). Available for: US 4th graders, including home-schooled and free-choice learners 10 years of age, with a valid Every Kid Outdoors paper pass.
Annual Senior Pass: Cost: $20. "U.S. citizens or permanent residents who are 62 years or older. (You must have turned 62 before you can buy the pass)."
We'll share exact dates when they are released for 2022, but for reference...the fee-free days in 2021 were:
January 18th, 2021: Birthday of Martin Luther King, Jr.
April 17th, 2021: First day of National Park Week
August 4th, 2021: One year anniversary of the Great American Outdoors Act
August 25th, 2021: National Park Service Birthday
September 25th, 2021: National Public Lands Day
Thursday November 11th, 2021: Veterans Day
LOOK: Photos of Montana's Own 'Earthship'
A new Airbnb in Big Sky, Montana gives you the chance to have a totally off-grid experience.