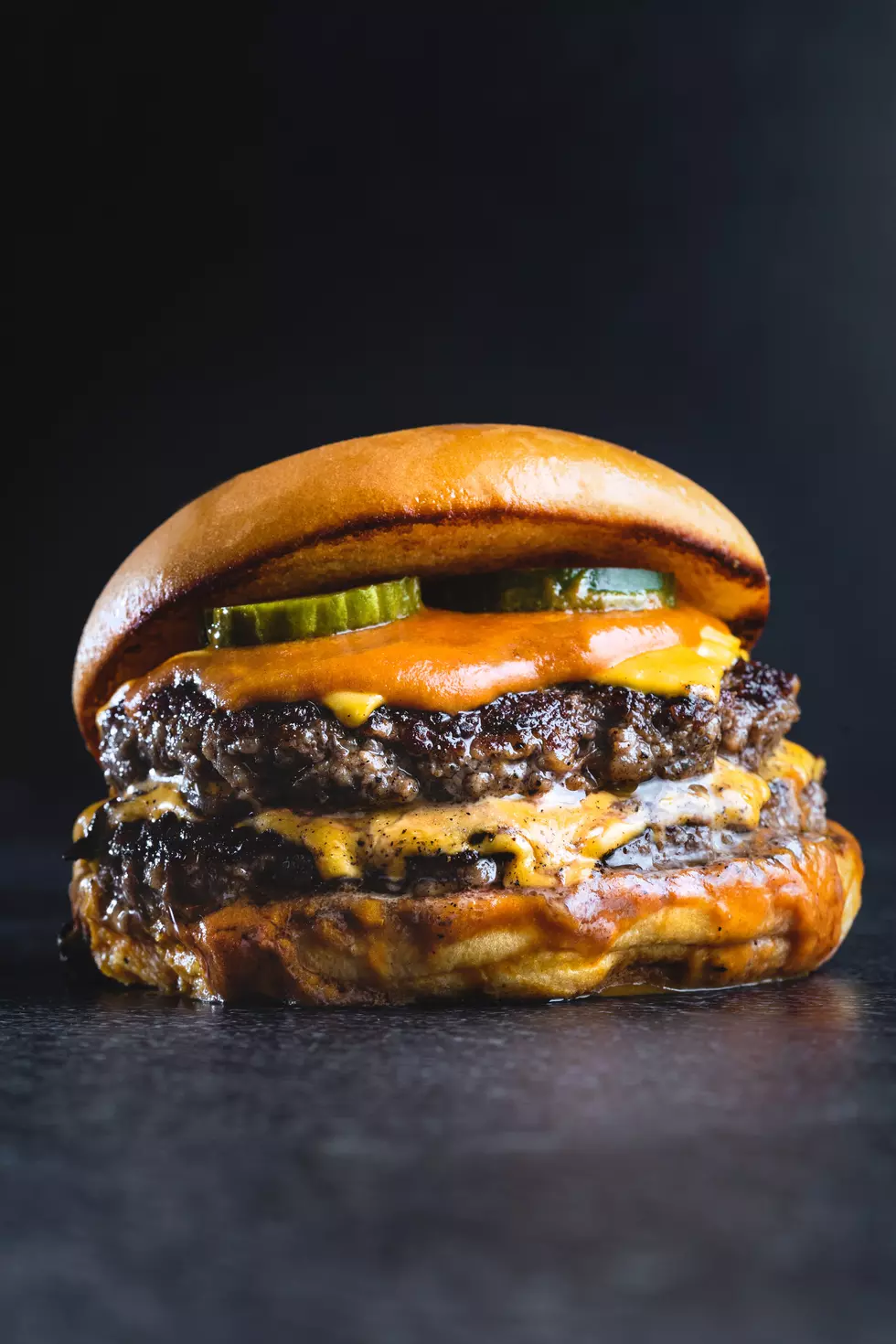 TripAdvisor's Best Burgers In Montana. Do You See Your Favorite?
Photo by Eiliv-Sonas Aceron on Unsplash
If you are like me, there is nothing like a juicy cheeseburger. Add some bacon, mayo, ketchup, all the veggies, and you have yourself a winner...in my mind. I have had some really terrible cheeseburgers; you know, the ones that are overcooked, no seasoning, and a bun that is so dry you have to pray not to choke when swallowing.
But let's put aside those nasty burgers and talk about the good ones! Not only does Bozeman have a large variety of restaurants, but the whole state has some old and new cheeseburger joints we should all know about.
Here in Bozeman, we could argue about "who has the best burger" because it seems like every other business downtown is a food joint. So to keep it fair, I went to TripAdvisor, which just updated its list this month, and typed in "best burgers".
Again, this is according to TripAdvisor, so don't troll the author.
BEST BURGERS IN MONTANA ACCORDING TO TRIPADVISOR, SEPTEMBER '22:
MONTANA ALE WORKS takes the win when it comes to how many reviews they have gotten (1,955) and how many "stars/circles" they got, which is 4 1/2. Keep in mind, no one has gotten 5...yet.
We were in Montana for fly fishing and golf. We stumbled on this place and enjoyed our evening! Bison burgers and beer hit the spot! -clallan123
THE BUFFALO BAR is located in West Yellowstone, has over 1,200 reviews, and received 4 1/2 stars. I have yet to go there but after this review...I will have to add it to my list for sure!
Good food, Cold beer and great staff!!!! Fun atmosphere with all the TV's and video games inside. One of the few places in town open late. Great Bison burger!!! you can substitute Bison and beef on most dishes if you choose. Always a must "go to" when I'm in town... -2019DDfun
THE CORRAL is in the friendly town of Gardiner. If you haven't spent time in this cute little town, you are definitely missing out, and apparently, if you haven't eaten at The Corral, you are also missing out!
I ordered the Elk Burger with fries, and my hubby had the Bison Burger with fries. Order outside. Small inside restaurant, and huge outdoor area to eat. They were very nice, bringing food to your table, and your soft drinks. I'd eat there again before any other place in Gardiner!! Juicy, not fat like a meat burger can be. Yummy!! -Kaye B
BEARTOOTH CAFE is a cute little joint you need to stop by if you are heading to Cooke City. With great reviews of their service, praise for the items on their menu didn't fall far behind.
cute cozy rustic restaurant. They offer a great selection of beers, great menu. The garlic burgers were to die for!! Wonderful! -BrendaC590
THE CLUB TAVERN here in Bozeman has fantastic food. I have had many things on their menu and have enjoyed them all, just like Holly H. and her family did!
We are visiting the Gallatin Valley area and read great things about this place. It did NOT disappoint . Restaurant was busy with MNF on all the TVs. Hubby and son-in-law shared the half order of loaded nachos which was huge! Our daughter enjoyed the chicken tenders and shared a beautiful yummy apple walnut salad with her hubby. I had the best bacon cheeseburger and fries I've had in a long time! Our server Lisa was awesome! The kids headed home after dinner while hubby and I ducked into the cute little adjacent casino to "make our donation to the local economy " . Kayla was our fun and excellent server there and we had SO much fun! Even though the Broncos didn't win, we did and left with a few more dollars than we started with . We'll definitely be back before we leave later this month -Holly H

 
I hope you enjoyed these reviews as we celebrate National Cheeseburger Day this weekend. If you feel like one was missed, you can easily do your part and leave a great review for your favorite burger joint and let them (and us) know.
cc: TripAdvisor
Ultimate Bozeman Burger Guide
Bozeman's got the goods when it comes to burgers. Here's the ultimate guide to burgers in Bozeman, fancy or fast, plain or decked out.
Four Best Places To Get Fish and Chips in Bozeman
An often overlooked pub food, fish and chips is a great fish for lunch or dinner. Luckily, there are a few places in Bozeman that have exceptional fish and chips. Enjoy.