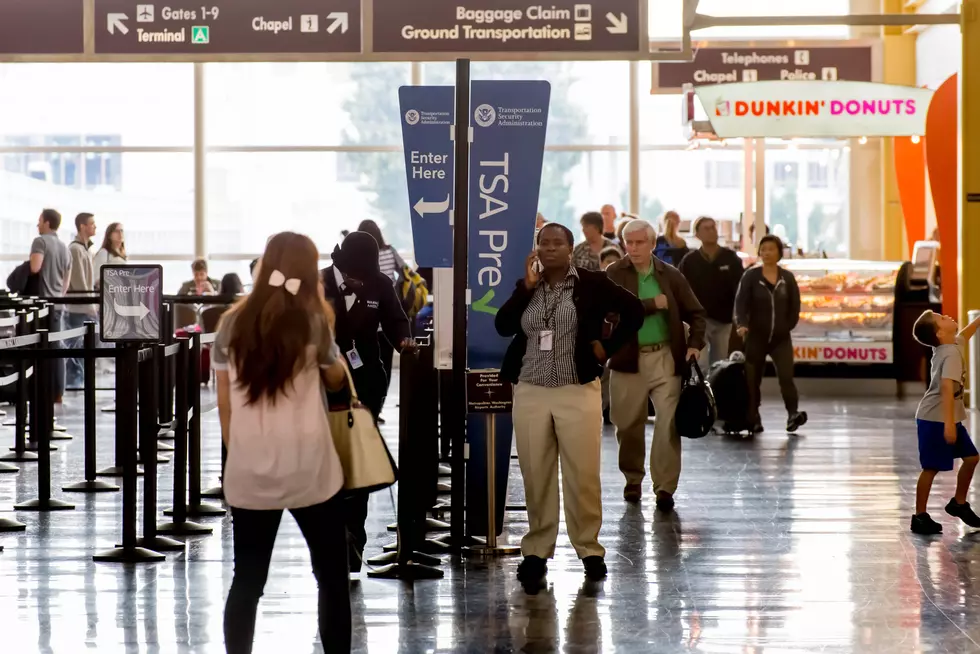 Why TSA PreCheck Is One Of the Best Gifts This Holiday Season
martince2/Getty Images
If you are a frequent flyer and have travel plans this holiday season, you should strongly consider this luxury. 
Flying is one of the best modes of transportation for anyone wanting to get somewhere quickly and efficiently. The one part of flying that can hold you up is security. Sometimes security lines are long because there are several flights scheduled for the same time, or because there's a staff shortage. One thing that solves all these problems is TSA PreCheck.
If you are a frequent flyer like me and don't want to deal with taking out all your electronics, removing your shoes, and waiting in a long line, TSA PreCheck should be on your radar. 
With TSA PreCheck, you can keep on all your clothes and go through security faster than anyone else. What's the catch? Well, you have to get approved by TSA and pay $85. That might seem like a lot, but your TSA PreCheck privileges last for five years. 
Plus, TSA announced that they will be dropping the renewal prices for returning members. My sister has TSA PreCheck and highly recommends it if you fly a lot. 
If you are wondering how to get TSA PreCheck, you will have to go to a TSA PreCheck event at an airport and fill out some forms, and then you will be good to go. 
The Bozeman Yellowstone International Airport hosts TSA PreCheck events all the time, but the next event won't be until January 2023. So you should probably get signed up sooner rather than later. 
You don't want to get stuck in security while your plane is flying away, so why not get TSA PreCheck and go through TSA smoothly and with ease? It really is the perfect gift for those flying for the holidays.
10 Great Tips If You're Moving To Rural Montana
If you plan on living in rural Montana, there are some unique tips you'll want to know.
Five Winter Getaways in Southwest Montana
Need to get out of town but don't want to go out of state? Well, here are five cozy cabins that are perfect winter getaways.
10 Helpful Montana Weather Terms You Need to Know
Weather in Montana can be unpredictable. Here are 10 weather terms that you need to know.