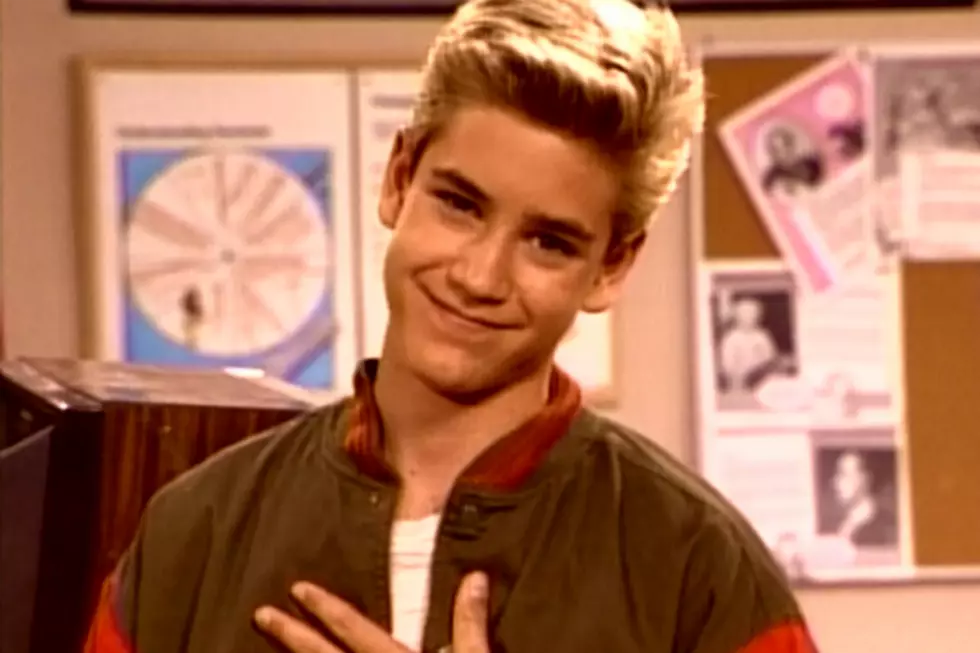 Footage: Unauthorized Saved By The Bell TV Movie
ABC
There is a Saved by the Bell TV movie airing on Lifetime. This is exciting, right? Not to the entire cast of the original Saved by the Bell because they had no say in any of it - only Screech. Footage has just been released. 
Dustin Diamond, who played Screech, in the original Saved By The Bell. This unauthorized movie stems from Dustin's book 'Behind the Bell'.
While SBTB fans were pumped to find out a movie was coming out, this feels a little gross. Don't you think? I was a massive fan of the students at Bayside High.
The first cast member to actually weigh in on any of it was Mark-Paul Gosselaar (who played Zack Morris) - and he didn't even say much. In an interview with Huffington Post, 'Franklin and Bash' co-stars Mark-Paul and Breckin Meyer open up about the unauthorized movie.
Breckin Meyer is a good friend because he calls Dustin Diamond out in this NSFW video.
(to see just the Saved By The Bell part, go to 25:45)
P.S. If I was interviewing these two, I'd want to smack them. I wanted to smack them just watching it. They are being so rude. However, learning that Breckin always paints his toenails and that Mark-Paul shaves his legs changed my life.