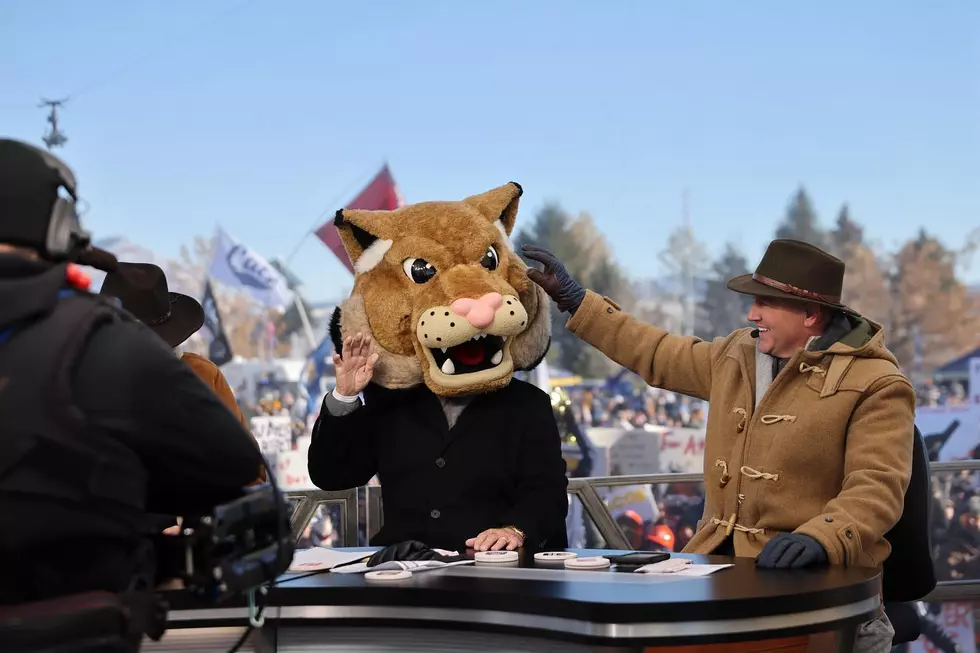 Was Bozeman The Best College Gameday Location This Year?
Montana State University via Facebook
It's not every day you see the biggest names in college football praise your Montana town on national television. 
This past November, the iconic ESPN College Gameday came to Bozeman for the state's biggest college football game between the University of Montana Grizzlies and the Montana State Bobcats. This was the first time the College Gameday crew visited Big Sky Country, and we made quite an impression. 
Bobcat and Griz fans braved the harsh, cold weather and made the College Gameday crew feel at home. Students and fans brought out hilarious homemade signs and did their best to stay warm in the early hours of the show. People were hyped for this once-in-a-lifetime opportunity to show on the national stage what Montana college football is all about. 
Montana State and Bozeman made such an impression that the host of ESPN's College Gameday, Rece Davis, put out a video of his Top 3 gameday sites this season, and Bozeman made it. Check out the video below. 
Credit: Sling via Twitter
On Sling TV's Twitter account, Rece Davis put Bozeman at the top of the Best College Gameday sites for the 2022 season, and it makes a lot of sense. Sure the weather was freezing, and no one could feel their toes for several days, but the atmosphere is nothing you will ever experience anywhere else. 
College Gameday made the bold choice to come to Montana and paid huge dividends for them and the Bobcats. Not only did this put the Brawl of the Wild on the national stage, but it showed why people love living in Montana even though the weather might be chilly. 
The only thing that made the Bobcats win more entertaining was all the bitter Grizzly fans who were made College Gameday came to Bozeman and not Missoula in the previous year. 
We thank ESPN's College Gameday for coming to Bozeman and having a blast. Maybe the next time you visit you will wear more layers and get some warm boots. That's crucial during this time of year. 
15 Awesome Pictures of ESPN College Gameday in Bozeman
Check out these pictures of ESPN College Gameday in Bozeman on Saturday
35 of the Best Signs for College Gameday in Bozeman
Here are some of the best signs for ESPN College Gameday in Bozeman!
5 Things You Need to Know About College Gameday in Bozeman
ESPN's College Gameday will be live from Bozeman this Saturday for the 121st Brawl of the Wild. Here's some important information.