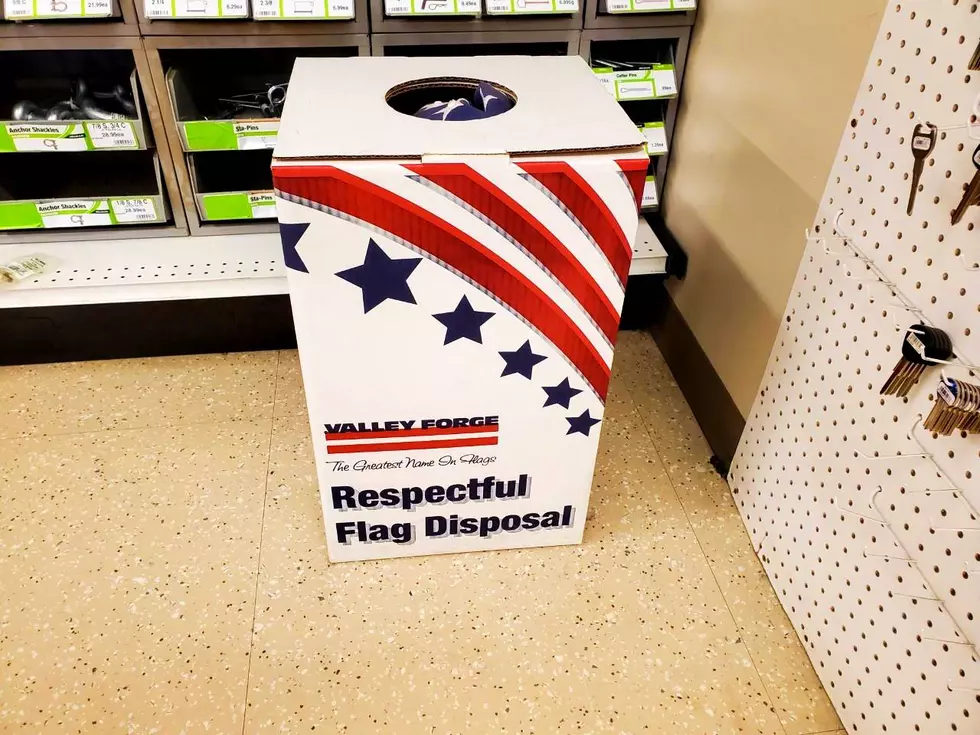 Where can you retire an American flag in Bozeman?
Flag disposal - Michelle Wolfe
If you want to ensure your American flag is retired properly, there are a few locations around Bozeman that will accept your used flag and take care of the formalities.
Respect is the key factor in retiring an American flag, and you can even retire a flag yourself...you don't have to bring it to any official group or location if you don't want to. But there are some guidelines you'd have to follow to be retiring the flag in the appropriate manner.
There is a U.S. Flag Code which lays out the simple rules of respect regarding the American flag. The code has everything from exact dimensions of flag stars and stripes, to flying height numbers depending on how big the flag is, to ultimately what goes into the respectful retirement of a flag.
To be clear, anyone is allowed to respectfully retire an American flag. The code says this: "The flag, when it is in such condition that it is no longer a fitting emblem for display, should be destroyed in a dignified way, preferably by burning." The flag should be folded properly and then burned if it's cloth, or buried or recycled if it's made of synthetic material.
HOW DO YOU PROPERLY FOLD AN AMERICAN FLAG? Directions here...
Where in Bozeman can you bring your American flag to be retired? You've got a few options and you'll find drop-off boxes at the following locations:
Owenhouse Ace Hardware West (8695 Huffine Lane, Bozeman): This ACE location is just west of the Gallatin Valley Mall. You can bring your flag to the drop-off box in a corner near the Service Desk in the back of the store. If you don't see the box, you can bring your American flag to one of the employees at the Service Desk.
Bozeman Elks Lodge #463 (205 Haggerty Lane, Suite 160, Bozeman): Tucked away between Haggerty and Highland Boulevard, you'll find the Bozeman Elks Lodge. Best accessed from Haggerty Lane, just before Gaston Engineering. They have a weather proof drop-box outside.
Kenyon Noble Bozeman Location (1243 West Oak Street, Bozeman): There is a drop-off box inside the store, or you can bring your flag to one of the associates and they'll make sure it gets to the box.
NEVER FORGET: Images from 9/11 and the days after