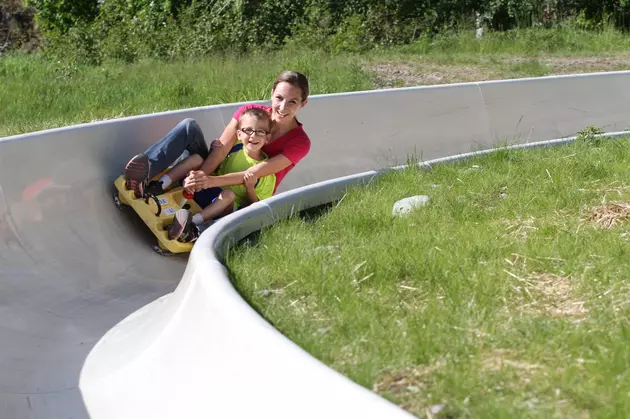 Would You Ride a Mountain Coaster in Montana?
facebook.com/skiwhitefish
Mountain coasters have been increasing in popularity around the world. Unfortunately, there's only two in Montana that we could find.
In 2019, Whitefish Mountain Resort updated their alpine slides. The Forest Slide is 1,724 feet long and features a significant vertical drop. The Meadow Slide is 1,587 feet with a vertical drop that's about the same.
Mountain Coasters have been added at many ski resorts around the country and mainly operate during the summer months. Montana has a lot of places that would be perfect for a mountain coaster. It may not work at places like Bridger Bowl due to space limitations, but it would definitely be a popular attraction at places like Big Sky Resort.
Can you imagine riding a mountain coaster on the top of the Beartooth Pass? How incredible would that be? Mountain coasters would be a great way for ski areas throughout Montana to make money during the summer, and would be a great way for locals to spend time outdoors as well.
Recently, we stumbled across the video below. The video was posted by ViralHog, and shows a first person perspective of riding a mountain coaster in Switzerland.
There are many mountain ranges in Montana that look very similar to the one in the video. With all of the growth Montana has experienced in recent years, we think mountain coasters would be really popular.
For now, mountain coaster thrill seekers will have to road trip to Whitefish.
LOOK: See what Christmas was like the year you were born