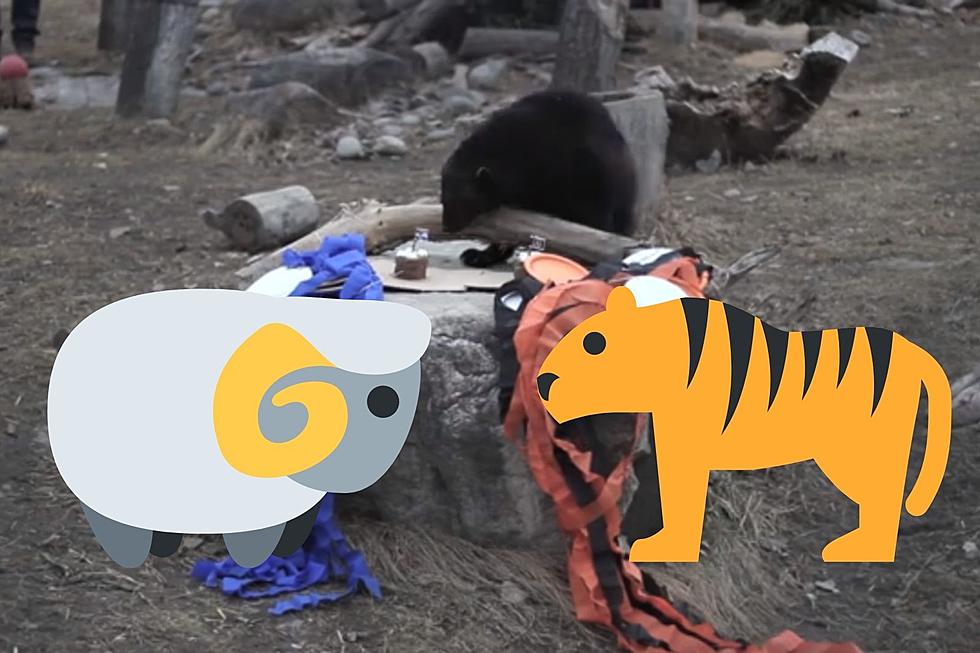 Wolverine From ZooMontana Makes Prediction For Super Bowl Winner
Photo: The Big J Show via YouTube / Canva
There's only so much room in the game when it comes to animals that can be applauded because of their ability to predict the future. And Punxsutawney Phil kind of has the market covered in that category. But let us not forget that everyone's favorite groundhog is only 40% accurate over the last ten years of making his weather predictions. Maybe it's time for a new star to emerge on America's radar when it comes to animal prognosticators. Sid the wolverine at ZooMontana is taking a shot at predicting this year's Super Bowl winner and keeping his perfect, yet minimal sample size, record intact.
Pickin' ain't easy!
For years, Ozzie the grizzly bear was making the Super Bowl pics at ZooMontana and he was on a solid run. He was correct in 6 of 7 picks before the 2020 version of the big game was played between Kansas City and San Francisco. Ozzy chose the 49ers in that game, which anyone could have told you was a fool's bet, and be it for that reason or another it brought an end to his Super Bowl picking days. Last year started a new tradition as Sid the wolverine stepped in to take over the selection duties and correctly picked Tom Brady and the Tampa Bay Buccaneers to win it all.
Who are you taking, Cincinnati or Los Angeles?
The Bengals and Rams will play on Sunday as they attempt to bring home the NFL's ultimate prize in the form of the Lombardi Trophy. Who do we root for in the game? I think most people would say they just want to see a good game since both teams are a bit outside of what would be considered favorites when it comes to NFL fans in Montana. But then again, the top-selling NFL jersey in the state is an interesting one so who knows when it comes to what team Montana wants to see win.
Sid makes his pick
After a bit of fanfare and hype, Sid the wolverine was given the option between a pair of meat pies with whip cream on top of each. With each treat representing a team, Sid took a sniff of the Bengals option before chomping into the other and deciding the Rams would be his pick as the team to win it all on Sunday.
Will you be taking a wolverine's advice?
I don't know if anyone is placing their Super Bowl wagers based on what an animal at the zoo chose as the winner of the upcoming game. But if you go back a few years, Ozzy and Sid have combined to pick 7 of the last 9 games. If the Rams win it'll make for an 80% accuracy mark over the last 10 years. Not too shabby!
Every Montana Restaurant That Has Been Featured on Food Network
It's always awesome to see something from your hometown or state on TV. When Food Network comes to town, Montanans are ready. These restaurants have been featured.
Check out these 50 fascinating facts about dogs:
The Worst Sequels Ever