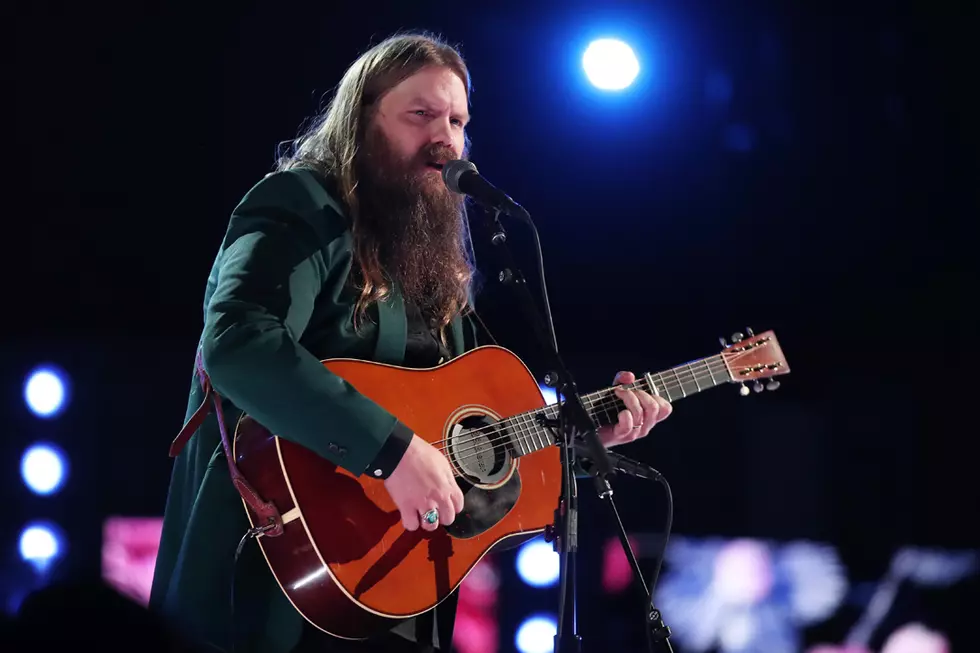 I Vote For Chris Stapleton To Sing The National Anthem At Every Big Event, Forever
Christopher Polk, Getty Images
He made other grown men cry. Nothing personal to anyone's favorite football team, Phoenix, Rihanna, the expensive commercials, or any other artist at the Super Bowl this year - but Chris Stapleton singing the national anthem was hands down the best part of the entire production.
My love for Chris Stapleton is no secret but somehow I was completely oblivious to the fact he would be singing the national anthem this year. Moments before he performed, he appeared in a RAM truck commercial. (Side note: RAM built him a custom, retro 2500. How cool is that?)
Back to the anthem. I'll make this very clear that I cry during the national anthem almost every time I hear it performed live, no matter who sings it...as long as they don't completely suck. It's not an overly patriotic thing. It just happens and I have zero control over the tears.
However, Chris Stapleton is next level for the following reasons: He's live and actually singing. It's just him and his guitar. He's perfectly pitched. He took MILD liberties with presentation of the song. He made it look like the easiest thing he's ever done. He made grown men who were about to play in the biggest football game of their life, cry with tears running down their face. He's just insanely good.
I can't show you the Super Bowl national anthem video here because of strict NFL rules, but Sunday wasn't the first time Chris Stapleton has brought grown men to tears with his voice. Remember when he made Garth Brooks cry?
Every musician seems to like Chris Stapleton, which I think speaks volumes. He's not just a talented country guy. He's an artist. His voice makes people feel something, which is more than I can say for 95% of artists today. The accolades speak for themselves. He's an 8 time Grammy, 15 time CMA and 10 time ACM Award-winner.
From me, to Garth Brooks, to Adele, to the Kings of Leon - everybody seems to respect Chris. (I'm praying that he never does something that makes me eat these words. You never know. Our heroes seem to be doing more and more stupid s***.) But for the foreseeable future, it would be cool if Chris Stapleton would just sing the national anthem at every major sporting event. We're guaranteed a fantastic couple of minutes.
Pictures: Chris Stapleton, Stevie Wonder and Smokey Robinson Rock the 2023 Grammy Awards
Chris Stapleton joined Stevie Wonder and Smokey Robinson for a thrilling Motown tribute at the 2023 Grammy Awards.