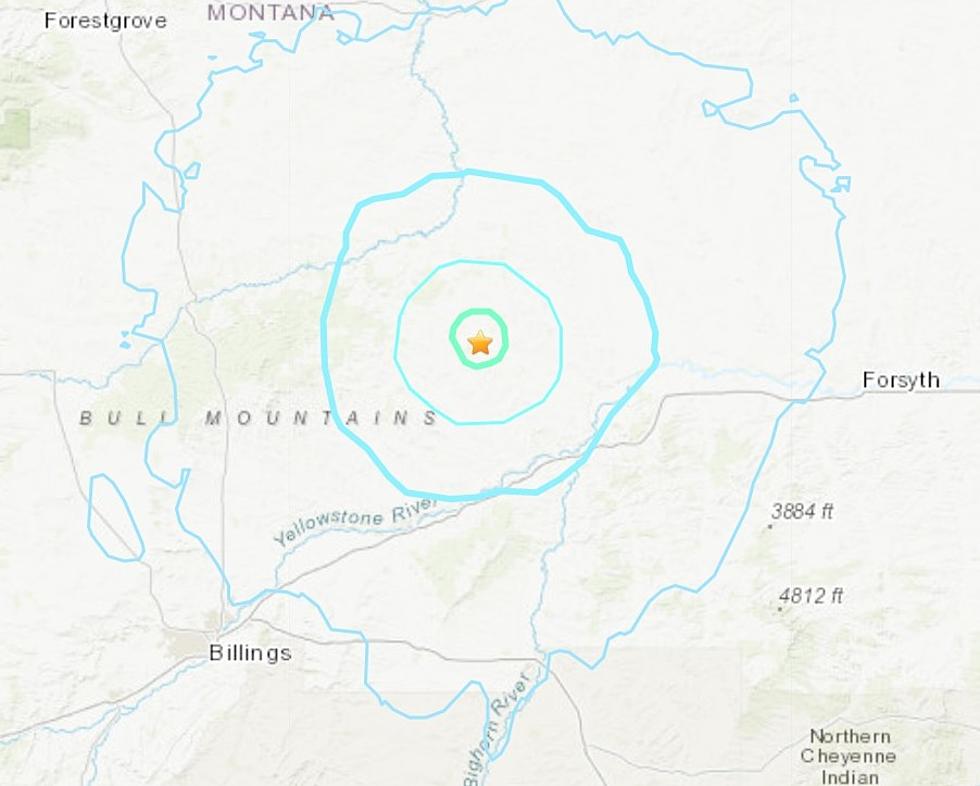 4.1 Magnitude Earthquake NE of Billings Tuesday Morning
Earthquake Billings - USGS
It was 5:44am on Tuesday morning when the magnitude 4.1 quake shook an area about 50 miles outside of Billings, MT. The quake struck just east of the Bull Mountains.
HOW BIG: Magnitude 4.1
DATE: Tuesday, July 6th, 2021
TIME: 5:44am MDT, 11:44:40 (UTC)
DEPTH: 10.0 KM
EXACT LOCATION: 46.362°N 107.749°W
According to the USGS, only three reports were taken of people 'feeling' the quake. Low response is certainly due to the rural nature of the quake location. There are no reports of injury or damage with this minor quake. (The 3 reports of "I Felt It" were for 'weak' shaking.)
The only other quake in our region today has been a very minor quake registering magnitude 2.7 outside of Stanley, Idaho.
Montana is no stranger to earthquakes. Every day, Montana gets 7 to 10 small earthquakes. That makes Montana the FOURTH most seismically active state in the whole country!
Back on August 18th, 1959...Montana's largest quake ever occurred at Hebgen Lake. It was a magnitude 7.3 earthquake and to this day it's the 14th largest earthquake recorded in the contiguous United States.
Interested in earthquakes? You can check the USGS Map of Global Earthquakes here. It will show the quakes that have occurred in the last 24 hours.
Coming in 2021 is The Great Montana Shake-Out. "International ShakeOut Day is always the third Thursday of October (this year: October 21). While COVID-19 has brought many uncertainties and challenges, one thing's for sure: ShakeOut is still happening this year!" It's all about practicing safety measures and meet-up plans for Montanans if we do experience a large quake.
You can register directly for The Great Montana Shake-Out here.
7 Charming Montana Places to Explore on a Three-Day Weekend
Montana may be a big state that's far away from big cities, but with only three days you can find a lot of places worth exploring. Check out this list of charming locations you might not know about: