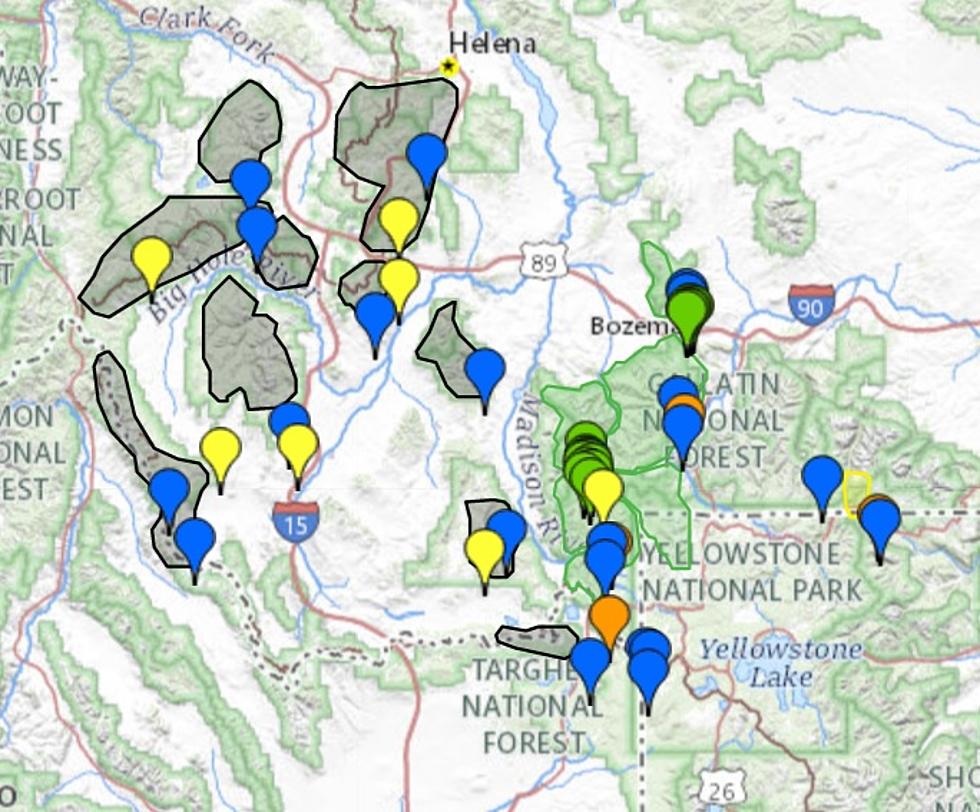 ALERT: 8″ Mountain Snow Possible for Gallatin, Madison Counties
SNOTEL locations - mtavalanche
Many counties in southwest Montana are expecting a decent blanket of mountain snow by Tuesday afternoon. Winter Weather Advisories are in effect for nearly a dozen counties.
Fresh snow will be a welcome sight for so many of our Montana ski areas. February has been reasonably dry and warm...pretty much an ANTI-February! Take a look at the base amounts of a few ski areas: (as of Monday, February 14th, 2022)
Bridger Bowl: Base Depth of 29" to 30"
Yellowstone Club (base area): approx 27"
Big Sky Resort (Lone Mountain SNOTEL): depth 34"
So what are we in for with this next storm? According to the National Weather Service: (NOTE: some counties will experience gusty winds along with the falling snow, making visibility and travel more difficult.)
WINTER WEATHER ADVISORY IN EFFECT FROM 11 PM MONDAY EVENING TO 2 PM TUESDAY.
WHAT...Snow expected. Total snow accumulations between 2 and 5 inches with up to 8 inches in northern portions of the Gallatin and Madison Ranges.
WHERE...Gallatin and Madison Counties.
WHEN...From 11 PM this evening to 2 PM Tuesday.
IMPACTS...Travel could be difficult Tuesday morning. The hazardous conditions could impact the Tuesday morning commute.
Slow down and use caution while traveling as some counties will also experience gusty winds. (Generally the more north you travel, the more wind you'll encounter.)
The latest road conditions can be obtained by calling 5 1 1 or visiting the MDT Road Report website.
OTHER LOCATIONS: Total snow accumulations 3 to 6 inches in the mountains and foothills between the Little Belts and Highwoods with up to 2 inches at lower elevations. (Cascade, Fergus, Judith Basin, Meagher and Broadwater Counties.)
Western Montana: Total snow accumulations of 1 to 3 inches in the valleys and 3 to 5 inches over the higher terrain and mountain passes. WHERE DOES THIS AMOUNT APPLY?...Highway 93 Sula to Lost Trail Pass, Lolo Pass, Butte, Georgetown Lake, Highway 12 Garrison to Elliston, Homestake Pass, and MacDonald Pass.
Curious about monitoring SNOTEL locations throughout southwest Montana? It's easy to do with a tool from MTavalanche.org:
Like to peek at the Montana Department of Transportation highways cameras? You can see the full map of their locations HERE.
KEEP READING: Get answers to 51 of the most frequently asked weather questions...