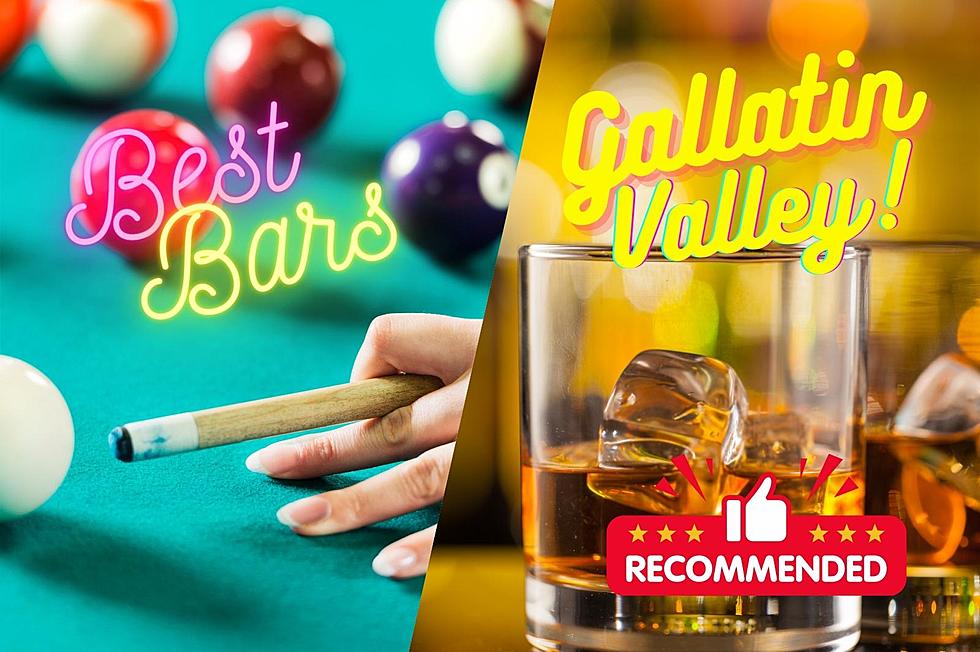 Best Bars in the Gallatin Valley, According to Locals
Canva Pro
If you're looking for a great place to grab a drink, we have a few suggestions. We recently asked our listeners to tell us about their favorite bars in the Gallatin Valley, and here's what they said.
You don't have to look too hard to find a bar almost anywhere in Montana. In many small towns, there isn't much other than a bar. It's no secret that Montanans love to have a drink or two every now and then.
We decided to ask locals to tell us about their favorite bars and were somewhat surprised by the answers. We figured that we'd hear about the popular college bars in downtown Bozeman, but that wasn't the case. It turns out that most locals avoid the craziness of downtown, and choose to spend their drinking dollars elsewhere.
What are the Best Bars in the Gallatin Valley?
The answer may differ depending on who you ask, but we're going to focus on responses given on our radio station's Facebook page. We asked;
What's the BEST bar in the Gallatin Vallley?
Unfortunately, we didn't get very many responses, but here are a few that we received.
Here's what Jennifer said;
American Legion Club #30 in Belgrade
The American Legion Club #30 in Belgrade is a great local bar. If you like to play cribbage, stop by on Tuesday evenings at 6:45 p.m. for a weekly tournament.
Here's what Rhonda said;
Stacey's in Gateway.
Stacey's Old Faithful Bar & Steakhouse in Gallatin Gateway is a popular destination for commuters between Bozeman and Big Sky. If you're hungry, we highly recommend the prime rib.
What do you think is the best bar in the Gallatin Valley? Send us an app chat on our station app and let us know!
13 Fantastic Dive Bars in Montana
Montana is full of great dive bars. Here are a few of the best in the state!
7 Great Hole in the Wall Restaurants in Montana
Here's a list of some of the best hole-in-the-wall restaurants in Montana.
25 Of The Best Places In Montana For Chicken Tenders
Looking for great chicken tenders in Montana? Here's a list of the 25 best places in the state to get your chicken tender fix.