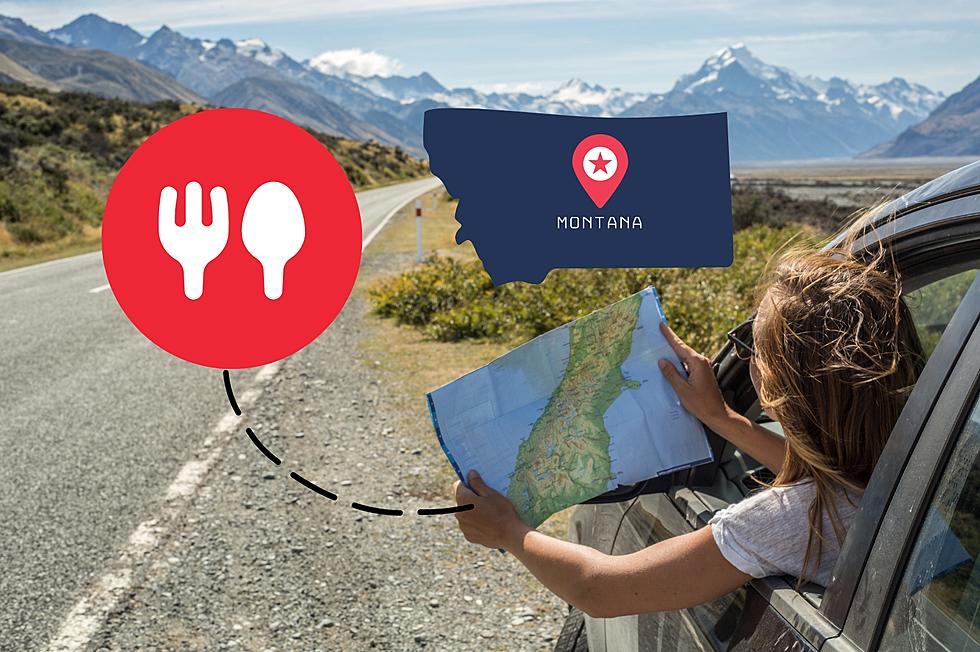 Montana's Best Road Trip Food Spot Is A Hidden Gem
Canva Pro
Sometimes the best memories on a road trip are food spots you might not have experienced any other time.
The weather is warming up, and people are planning trips across Montana. Many locals and tourists love exploring Montana on a fabulous road trip. It's the best way to enjoy the beauty of Montana.
On many of these road trips, you will want to stop and stretch your legs and maybe grab a bite to eat. Finding a quality food spot on a road trip can be difficult. We are here to help.
Insider made a list of the Best Road Trip Food Stop in Every State, and the choice for Montana is a hidden gem.
If you are on a road trip to Montana and need a place to stop and eat, you should check out the Hummingbird Cafe in Butte. Insiders used Yelp to help determine each state's best road trip food spot, and they picked a beauty.
The Hummingbird Cafe in Butte is open for breakfast and lunch and has received high praise for its fantastic sandwiches. To The Max and My Heart's in The Highlands look delicious and would be a perfect meal while taking a break from the road.
If you are wondering how much the food is at this cafe, don't worry. The prices of breakfast or lunch won't break the bank, especially if you have a family traveling with you.
Do you need more food stops on your road trip? We have a few ideas.
First, we recommend the Echo Lake Cafe near Bigfork. It's been family ran for years and is a Montana institution.
We also recommend Betty's Diner in Polson. Betty's sits right on Highway 93 and has an incredible view of Flathead Lake.
So the next time you are on a road trip through Montana, you should have a few food stops along the way. You won't regret it.
For more details, check out Insider.
5 Montana Restaurants With Amazing Views
Need some incredible views to go with your meal? These restaurants need to be on your radar.
10 Incredibly Boring Towns To Avoid in Montana
Not every town or city in Montana is as glamorous as you might expect. So we compiled a list of the most boring towns you should avoid while vacationing or traveling around Montana.
The 10 Trashiest Montana Towns in Big Sky Country
Are these the trashiest towns in Montana? It's up for debate.