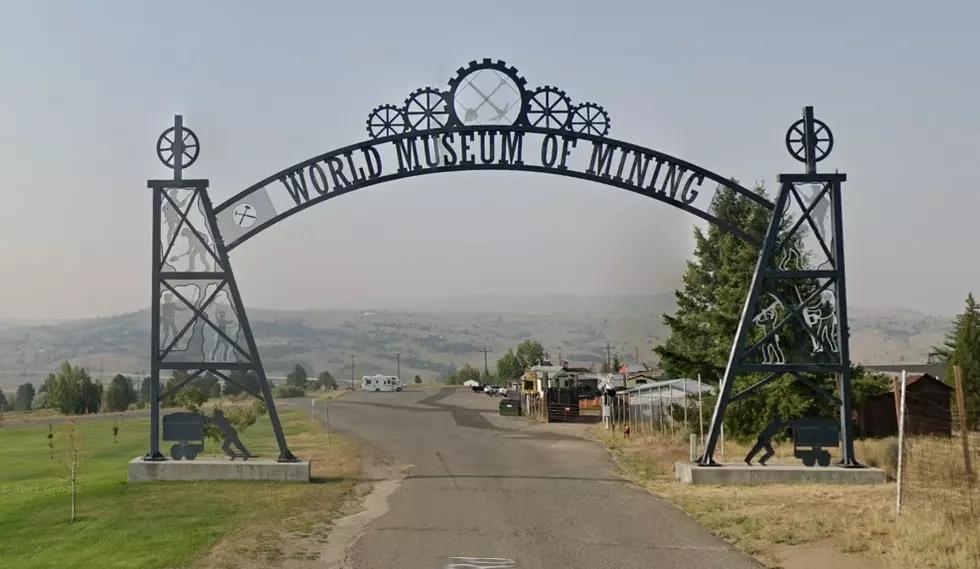 Big Butte Brewfest 2022: Montana's New Favorite Event
Butte World Museum of Mining - Google Maps
Is there a cooler venue for a beer fest than the World Museum of Mining in Butte? Reservations have been made and tickets are purchased. We don't need another reason to love Butte, but the Big Butte Brewfest is top of the list.
Montana and regional beers will be featured there will ALSO be ciders and distilled spirits making for more variety for everyone. Food vendors will be on site along with live music all day. Plus, there's going to be a free trolley running back and forth from the venue to Slainte Butte America Pub.
This event is a fundraiser for the World Museum of Mining and the Butte Chamber of Commerce. So, we will also be hosting raffles throughout the day with great prizes from all of our vendors.
By the way, the location of the World Museum of Mining is incredibly interesting. It sits ON about 22 acres of an old mine site...the famously named "Orphan Girl" mine. For an additional fee, the museum will be doing special underground tours on Brewfest day.
WHAT: Big Butte Brewfest 2022
WHEN: Saturday, September 10th, 2022
WHERE: World Museum of Mining (155 Museum Way, Butte, MT 59701)
TIME: 12 Noon to 6pm
TICKETS: $20 when purchased in advance online
Must be 21 years old to enter beer garden
No pets are allowed on Museum grounds, with the exception of certified service animals. Thank you for your cooperation.
VISIT THE BIG BUTTE BREWFEST 2022 FACEBOOK EVENT PAGE
Tickets are $20 when purchased in advance. If you're coming from out of town, stay the night in a hotel and enjoy the town for the weekend. Have breakfast and head home. Butte is a great 'Montana Staycation' spot, especially with a fun event like this.
Grab your pre-sale tickets for only $20 and you will get access to the museum, the brewfest – with 5 drink tickets, and all of the other events that day. The museum will also be doing underground mine tours that day for an additional fee.
The World Museum of Mining in Butte hosts other events throughout the year which sound like a ton of fun. If you can't make it to the Brewfest, maybe one of these upcoming events would work:
September 10 – Big Butte Brewfest
September 17 – Half Way to St. Patrick's Day
October 14 – "Butte the Bold" at the Motherlode Theater
October 15 – Fall Fest
October 27 & 28 – Haunted Underground
You Know You Grew Up In Missoula If You...
Test your knowledge of Missoula with these classic Missoula references.