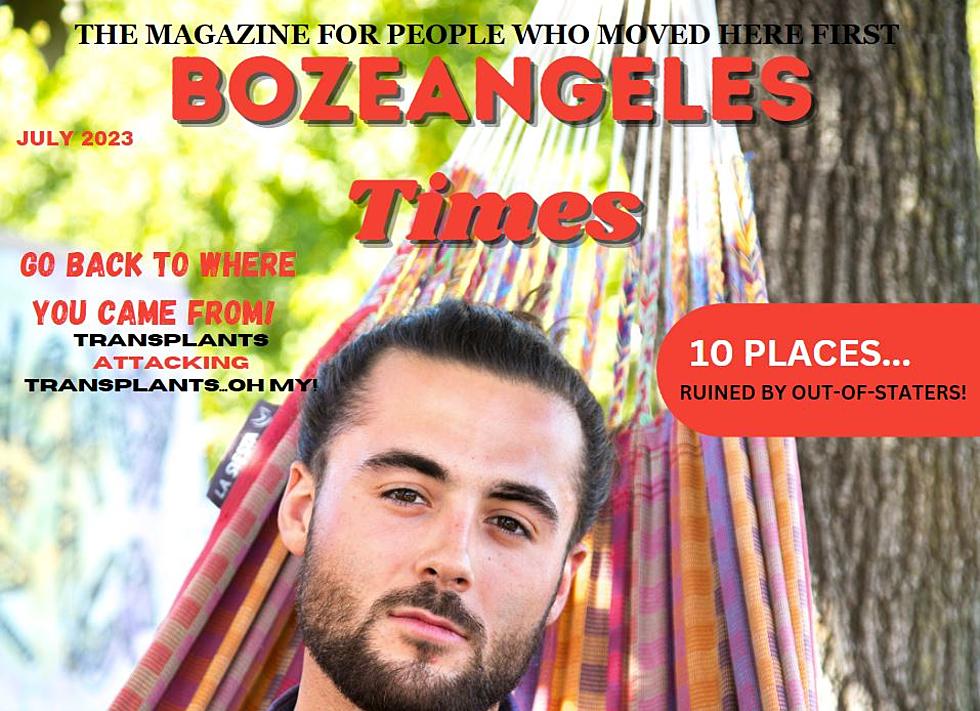 Need a Good Laugh? Check Out the New Boze-Angeles Times
Canva Pro / Jesse James
Bozeman may be one of the fastest-growing cities in Montana, but a lot of longtime residents aren't too happy about it. Now, there's a place for disgruntled Bozemanites to voice their frustration. Introducing the brand new Boze-Angeles Times magazine.
If you visit any of the community Facebook pages that have been set up for Bozeman, such as The Real Ask Bozeman page, you'll most likely see a lot of complaints about the number of transplants that have recently moved to the area. You'll quickly learn that many longtime residents are angry about all of the changes that are taking place in the once-charming mountain town.
Real estate prices continue to skyrocket, and many claim that Bozeman isn't even Montana anymore, and in a lot of ways, it isn't. The lack of affordable housing has forced people to live in camp trailers scattered around town, and unless you're wealthy, living in Bozeman has become a real struggle.
A few days ago I stumbled across a fake magazine cover for the "Missoula Moaner" on Reddit. I felt inspired to make something similar for Bozeman, and decided to call it the "Boze-Angeles Times." Personally, I've never tried to make a magazine cover before, but I decided to give it my best shot.
Cover For The Boze-Angeles Times Magazine
Here's what I was able to make using editing software at the radio station.
It's not perfect, but I think it sums up what a lot of people have been complaining about on social media. Hope you got a good laugh out of it.
10 Things People Hate About the "New" Bozeman
Bozeman is growing at a rapid pace, and a lot of longtime residents aren't happy about it.
12 Amazingly Unique Things Montana is Known For
What makes Montana so great? Here are a few things that the state is known for.
13 Fantastic Dive Bars in Montana
Montana is full of great dive bars. Here are a few of the best in the state!