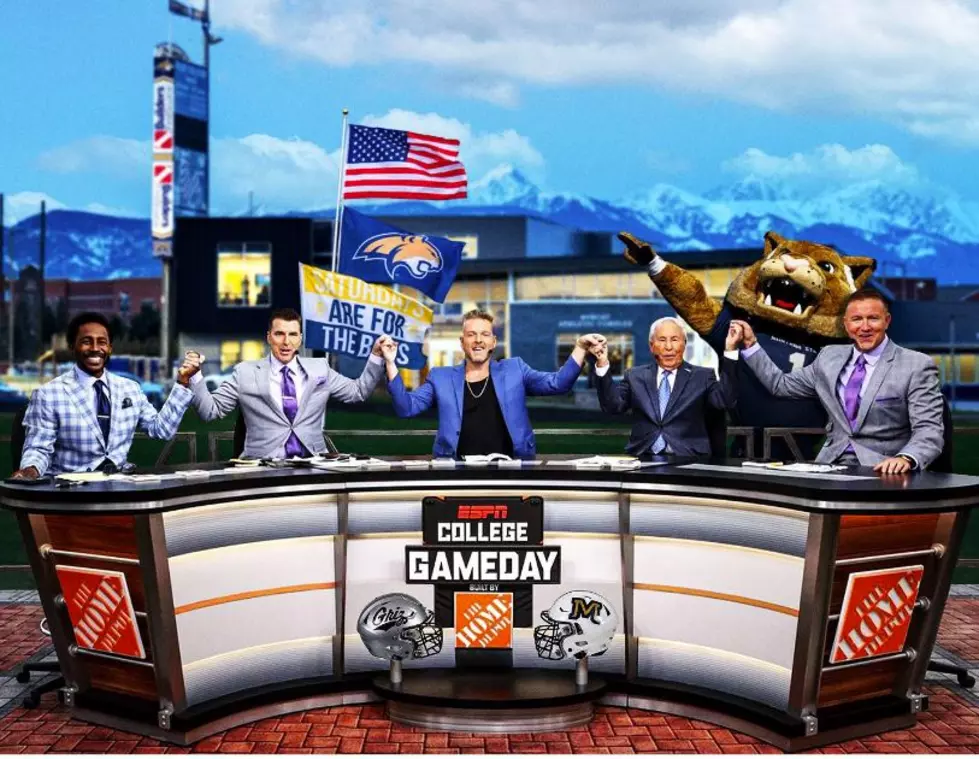 5 Things You Need to Know About College Gameday in Bozeman
ESPN
It's finally happening. After years of campaigning, ESPN's College Gameday is coming to Montana for one of the oldest and most storied rivalries in college football; Cat/Griz.
Ladies and gentlemen, this has been a long time coming and is huge news for the state of Montana. Unless you're like my coworker, who hadn't heard of College Gameday until it was announced that they were coming to Bozeman, you most likely understand how big of a deal it is. The national attention both teams will receive on Saturday could result in improved recruiting and financial contributions. I think you get the point. It's a really big deal.
Furthermore, if the Cats win, they will be one of the top-seeded teams in the FCS playoffs and are poised for another run at the FCS National Championship in Frisco, Texas in January. If the Griz win, there's a good chance that they'll make it into the playoffs.
The atmosphere in Bozeman on Saturday is going to be electric. You can feel the excitement in the air. The anticipation for the Brawl of the Wild is so thick you could cut it with a knife.
The Bobcats are hoping to bring the Great Divide trophy back to Bozeman after falling to the Griz 29-10 last year in Missoula.
The Bobcats have looked great all season, and the Griz are going to do everything within their power to defeat the Cats on Saturday. Regardless of who you're rooting for, it's guaranteed to be a great game.
5 Things You Need to Know About College Gameday in Bozeman
ESPN's College Gameday will be live from Bozeman this Saturday for the 121st Brawl of the Wild. Here's some important information.
12 Things You Should Never Do At a Bobcat Football Game
If you plan on coming to a Bobcat football game in Bozeman, you might want to make sure you follow these rules. It'll help.
16 Unique and Iconic Business Signs You'll See in Bozeman
A sign can catch someone's eye if they are walking or driving around and help steer them to go into your place of business and spend money. Downtown Bozeman has some iconic signs that are not only eye-catching but gorgeous. Here are the best signs.