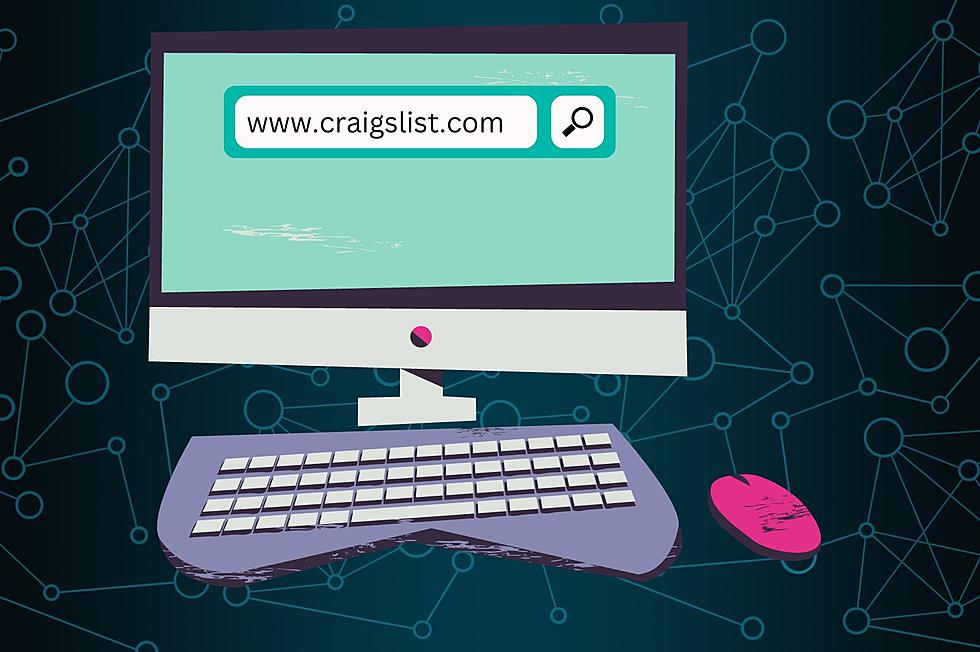 Here's The Top 5 Weirdest Craigslist Listings Found In Montana.
Credit: Canva
There are a whole lot of different avenues when it comes to buying things online.
There's eBay and Amazon. Plus, locally, you can do things like Facebook Marketplace as well as several others.  However, one of the first do to it was Craigslist, and it seems they're still going strong.
Back in the day, you could get darn near anything on Craigslist including some things that were not only naughty, but illegal, however in recent years they've done their best to clean up all of that, but that doesn't mean you still can't find some weird stuff on the site.
When you go to Montana Craigslist it gives you the option of checking out things in the following:
Billings
Bozeman
Butte
Eastern Montana
Great Falls
Helena
Kalispell
Missoula
Each page has tons of different categories to choose from so whether you're looking for a house, a car, a musical instrument, you lost something, you found something, you have an opinion or someone to spend the rest of your life with, you could possibly find it all on one website.
Take the missed connections in Bozeman for example. Apparently a "Cutie with a sexy voice" left an impression on one person who was looking to buy a snack and now seems ready to commit.
"I was looking for some organic granola. I think it was cherry and vanilla flavored. Not only did you provide excellent customer service. You went out of your way to go to the back of the store to find that granola for me and bring it to me. If you see this and I intrigue you as much as you intrigued me. Please hit me up. You will not be disappointed at all that I can promise you."
Another Missed Connection over in Great Falls, someone had a rough night at the local DQ and apparently, one fellow decided to step up and make sure that the person was ok, even though he had no idea who she was or what her favorite frozen treat is.
"Guy I scared at DQ walking past a few nights back !@# is your name we talked and you watched as I lost my mind through the night helping me, even introducing me to your friends, I had so much going on you kept me calm and I just wanted to say thank you!"
Next, we head over to Butte and hit the Activities Section on the Butte Craiglist.  Not only is this a weird listing, but it's also a little creepy and seems like the sort of thing that would get you in some sort of basement dungeon with a guy asking you to put the lotion on the skin.
"Looking for women with pretty feet for foot massage"
Over in Missoula in the Rants and Raves section, an individual selling a car for under a thousand dollars took issue when a couple tried to negotiate the price over a dent.
"They notice a small dent on the passenger back door and try to lowball me on my cheap prices because "your daughter is very picky". Maybe you should not be looking at cheap cars on Craigslist for your picky kid. If you wanted something with zero dents and perfect condition, Craigslist might not be the place for you."
Finally, a posting in Kallispel is looking for anyone that is willing to open up their home to someone that was just released from prison and it's all for a reality show. However, you should that there are some guidelines, however, the ad doesn't mention if you will be compensated or not.
"A major television network is now casting for an upcoming series on Reentry! We are looking for people who will be opening their homes to incarcerated individuals with non-violent records. Please note, individuals may not be related or romantically involved with one another. If you or anyone you know fit these criteria – please contact us sharing your phone number and a bit about your story."
So there you have it.  A little insight into what is happening in our state online, oh and by the way, I didn't even get into the super freaky stuff, so keep that in mind. They say that it takes all types to make the world go around, spending some time on the Montana Craigslist site certainly proves this state is filled with all types.
20 License Plates Banned In Montana
This is just a small glimpse at banned license plates in the state of Montana. There are well over 4000 that could be added to this list.
Now why some of these are banned is beyond me. I don't find any of them offensive, that's for sure; the state of Montana has the right to refuse:
"any combination of letters or numbers, or both, that may carry connotations offensive to good taste and decency or which are misleading or a duplication of license plates provided elsewhere."- Montana Motor Vehicle Department
What plates are banned in your state? Hopefully, they are not as picky as Montana.
QUIZ: Can you identify 50 famous companies by their logos?
How well do you know the logos of 50 of the world's most famous companies? Keep scrolling to see if you can guess which icon belongs to which brand.
LOOK: These are the richest women in America