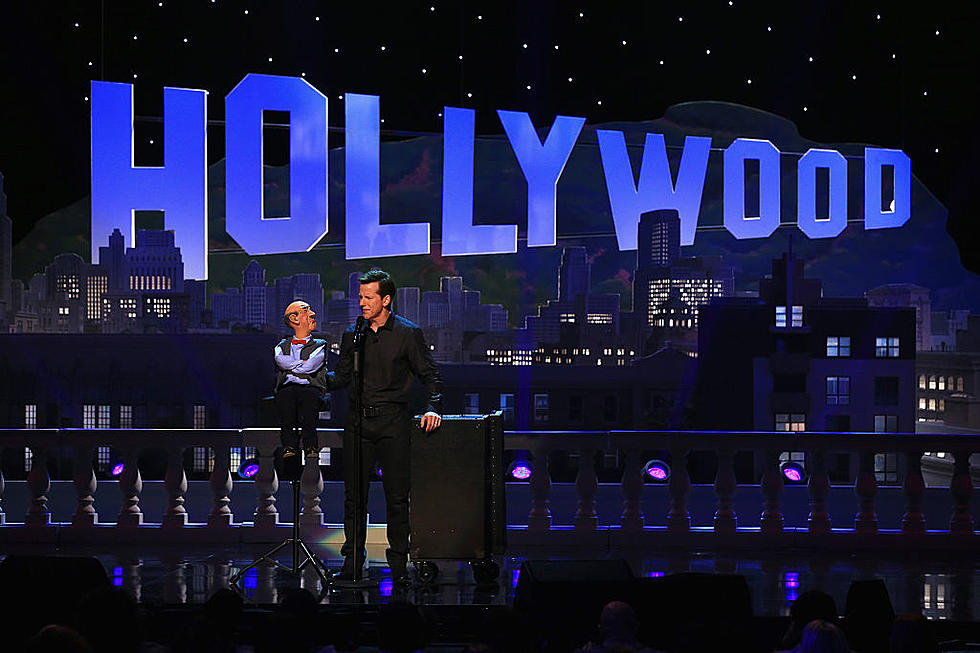 See Famous Comedian Jeff Dunham For Free in Bozeman
Christopher Polk
Comedian Jeff Dunham is bringing his hilarious "Still Not Cancelled" Tour to Bozeman on Saturday, April 29, and we want to send you to the show for free! Here's how to score a pair of premium tickets on the floor!
Need a night out? We've got the solution. Don't miss Jeff Dunham at the Brick Breeden Fieldhouse on Saturday, April 29. Dunham is one of the top touring comedians in America, and MY 103.5 is giving you a chance to see him live in Bozeman for free.
Jeff Dunham holds the record for "Most tickets sold for a standup comedy tour" in the Guinness Book of World Records, and the ventriloquist is considered a comedy icon. Dunham's new one-hour Comedy Central Special, "Me the People," premiered on November 25, 2022, and became the network's highest-rated stand-up special since his last broadcast.
Dunham has been named Billboard's Top Comedy Tour three years in a row, cited by Forbes as the third highest-paid comedian behind Jerry Seinfeld and Chris Rock, and has been profiled in virtually every publication, platform, and late-night variety show, including The Los Angeles Times, ABC's Nightline, Variety, The New York Times, People, The Today Show, The Tonight Show and Late Night with David Letterman.
Dunham and he and his cast of world-famous characters are currently in the middle of a  44-city North American tour.
Details About Jeff Dunham in Bozeman
WHAT: Jeff Dunham "Still Not Canceled" Tour
WHEN: Saturday, April 29. Doors open at 4:00 p.m. Show Starts at 5:00 p.m.
WHERE: Brick Breeden Fieldhouse. Bozeman, Montana
TICKETS: On sale now. Click here for more information.
How to Win a Pain of Premium Tickets on the Floor
12 Amazingly Unique Things Montana is Known For
What makes Montana so great? Here are a few things that the state is known for.
7 Great Montana Destinations to Visit in 2023
Want to experience all of the beauty that Montana has to offer? Check out these must-see vacation destinations.
The Treasure State: 11 Fascinating Things You'll Find Hidden in Montana
Here are a few reasons why Montana is called the "Treasure State."