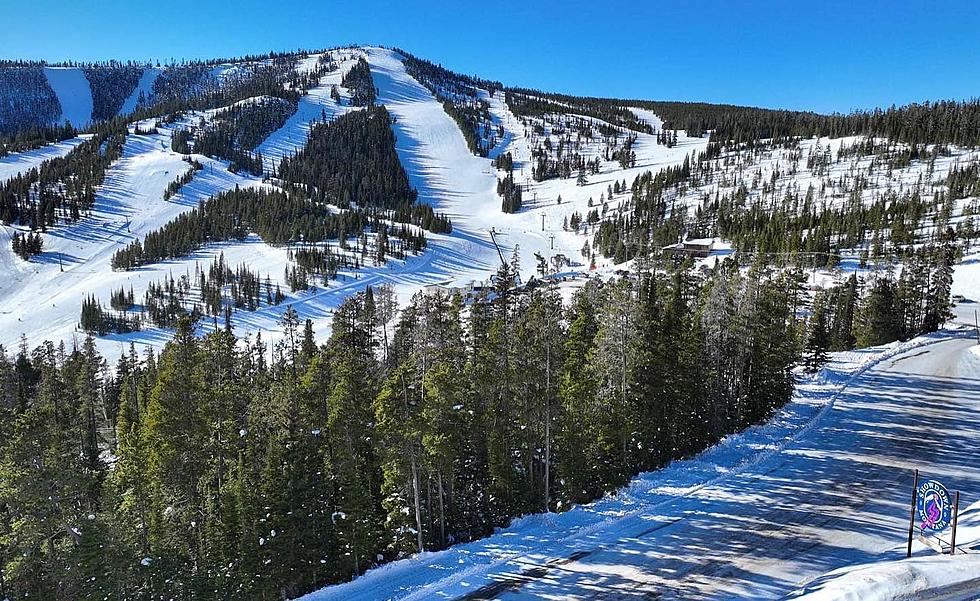 This Tucked Away Montana Ski Area Is One Of The Most Loved In America
Showdown Montana Facebook
It's been around since 1936 in the Montana county that out-of-staters regularly mispronounce. As the oldest ski area in the state, this funky piece of 640 skiable acres has perfected the art of gathering local love. It's a fascinating rabbit hole to go down when reading reviews, comments, and messages about the ski area that started out so many years ago as "King's Hill Ski Area".
Everybody seems to love this place. Showdown Montana is known inside and out to some very smart Montanans, but remains "that place up 89" to so many. It's a stunning place to be (and to get to) no matter what time of year. In fact, that drive up 89 from White Sulphur Springs to Great Falls is one of my favorites in Montana.
On The Snow says this about Showdown: "Here's the paradise for intermediate skiers and riders, but gets few visitors that aren't locals from Great Falls. Too bad, but this isn't too surprising, considering the ski area's isolated location in the Belt Mountains of central Montana. It's a good place for families with its extensive network of groomed trails and affordable lift tickets."
It's pretty. It's small. It's a SCREAMING deal. It's uncrowded. It's off the beaten path. It's local. It's not fussy. It's not fancy. They give a damn about how your day on the hill was. It's everything that Montanans claim to love. And it appears that just about every person that visits Showdown has a sweet tale of their experience. It's quite moving, actually....makes ya proud to be a Montanan.
"At the end of the day you can find owners and management outside asking how your day was and if you had fun."
"You guys rock, our family definitely feels lucky to be within a driving distance/affordable place to shred. Thank you so much."
"This is what skiing for pleasure is all about. What a wonderful ski hill. I wish we had something even half as charming as this at home."
"This is a great spot with local vibes. If _______ is a little too crowded for you check this place out."
"I hear often from my nephew how awesome an employer Showdown is. Your dedication to your employees and to your customers goes above and beyond.
"Top notch staff, friendly, affordable daily rentals for equipment."
"Showdown is such an amazing place to ski and snowboard. They are very family focused, which is nice for families with kids."
"I have been coming here for more than a decade. The snow is always fresh, fluffy, and natural. And the mountain is always quiet due to the small crowds."
"Colby was very patient with my kids and Ryan was especially helpful and caring as he checked with me to make sure one of my kids made it down safely after falling."
"Showdown is the best deal in skiing I've seen in years or maybe ever. It was $60 for a full day of good skiing with very cool staff. There's no bull**** here."
"This is a great mom and pop ski area. Nothing fancy, just a few lifts and a bar to buy a beer! Love this place!"
"1 word - Amazing. Just a little gem here in Montana. The views are beautiful the environment is always great. Just a really nice place."
"Thank you so much Showdown Montana! You all did an amazing job of putting together an EPIC day of skiing/riding! My son and I were in powder heaven!"
"What an amazing group of people who operate, Showdown. I hope to enjoy it for many years to come! Thank you all for treating me like family."
If you look for yourself, you'll see dozens and dozens more of these positive reviews and comments. There's nothing to bitch about really, unless you wanted to be that weirdo complaining about it being small. That's it. I think the family at Showdown (that I do NOT know personally), is very proud of what they've built and it shows. If you've skied there, you know what I'm talking about.
Signs of the Mountains said this about Showdown: (calling it Montana's Hidden Gem) "It is a fun mountain with a cozy, intimate lodge, three chair lifts, and 100% all-natural snow. The main run you see from the lodge is their iconic Big Seven (blue diamond). Some of their more advanced, fun runs are James Bond and Geronimo. A budget-friendly mountain, compared to large resorts such as Big Sky or Whitefish Mountain. It's a great mountain to learn on, it's where I learned to ski and snowboard in fact, yet offers fun for more advanced skiers as well."
Best Groups for Montana Foraging and Mushroom Hunting
If you love gathering fresh and wild edibles, these are the best online resources to learn the basics or share your expertise. Foraging is a labor of love for special food, and it requires important knowledge along with lots of patience. Check these out!
Gallery Credit: mwolfe
7 Bozeman Area Independent Pizza Joints That Locals Love
You're in for a real treat when it comes to good pizza in the Bozeman area. Various styles are easy to find and it doesn't matter if you like your ingredients traditional or more experimental. These pizza experts have you covered at various price points.
Gallery Credit: mwolfe