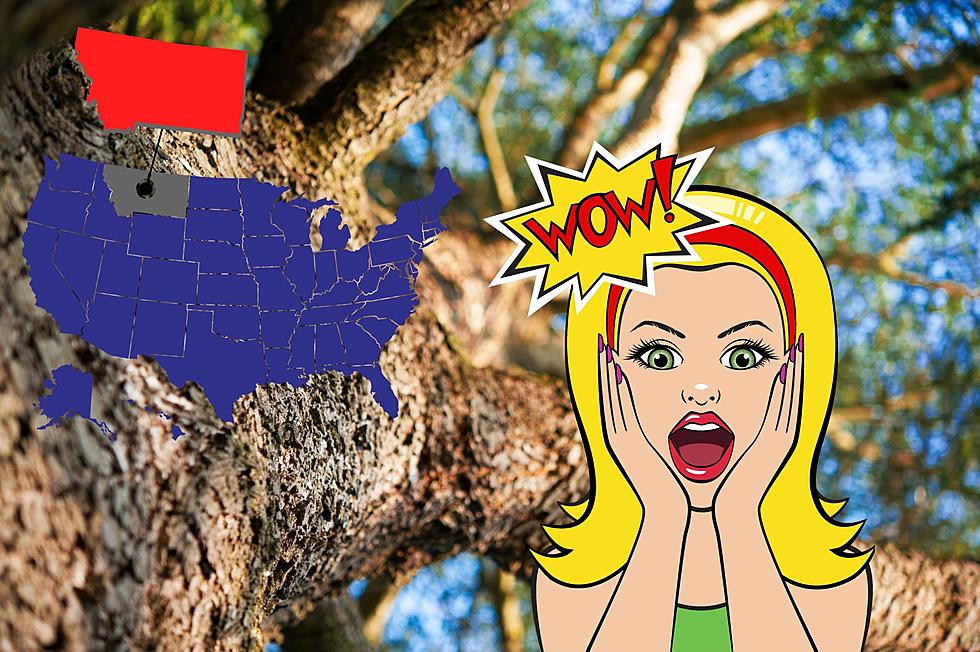 Massive Tree in Montana is One of the Tallest in the World
Canva Pro
Here's an interesting fact about Montana that you may not know. One of the largest trees in the United States can be found in the state.
According to the Montana Natural History Center, a Western Larch tree known as Gus is the largest known in America. Standing 163 feet tall, the tree is taller than the Statue of Liberty in New York and has a circumference of over 22 feet. It hasn't been confirmed, but many believe that Gus is the largest larch tree in the world. Experts have estimated that Gus is over 1,000 years old.
In 1953, the U.S. Forest Service dedicated a 60-acre old-growth grove of Western Larch, also known as tamaracks, near Seeley Lake, Montana as a memorial to James W. Girard.
If you want to see the impressive tree for yourself, you'll need to visit Jim Girard Memorial Tamaracks Grove near Seeley Lake. Gus was awarded the prestigious title "Largest Larix occidentalis (Western Larch) Tree in the United States" by the National Register of Champion Trees in 2020, and visitors from all over the world travel to Montana each year to witness the splendor of Gus. The best time to see it in all of its glory is during the fall when the colors begin to change.
Directions to Jim Girard Memorial Tamaracks Grove
From MT-83 in Seeley Lake, head west onto Boy Scout Road. The road will loop around the lake and back to MT-83. You can reach the trailhead from both the north and south. If coming from the south side of the lake, look for the trailhead parking area a few miles down Boy Scout Road. To learn more about Gus, click here.
11 Things You'll Only Understand If You're From Montana
Here are some unique words and phrases you'll only understand if you're from Montana.
7 Great Montana Destinations to Visit in 2023
Want to experience all of the beauty that Montana has to offer? Check out these must-see vacation destinations.
25 Pictures of Montana's Most Beautiful Highway
Have you ever driven the most beautiful highway in Montana?