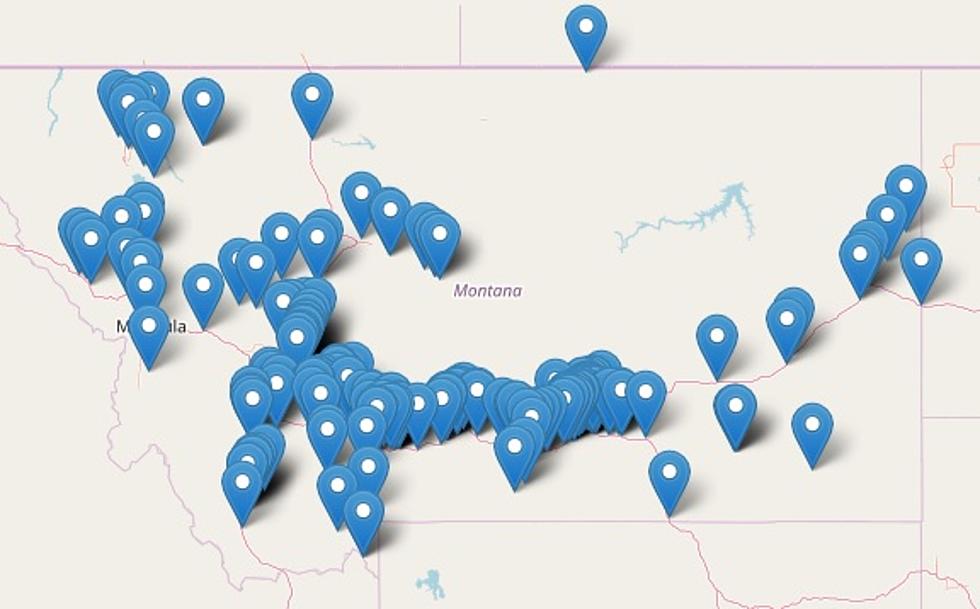 Montana Highways Become an Ice Skating Rink: MHP Accident Reports
Montana Accident map - April 12 MHP
The spring storm that has brought snow and heavy wind to the entire state of Montana this week has turned out to be an absolute mess for travelers on the roads.
As of Noon on Tuesday, April 12th there were over 200 reported accidents with the Montana Highway Patrol. This is an incredibly high number of reports, keeping law enforcement and first responders extremely busy statewide.
In addition to problems on the roads, some school districts either closed schools for the day (Billings) or did not have buses running (Livingston).
The wind has been a major factor with this storm as blowing and drifting snow ended up 'grabbing' many cars off the roads and into the ditches. Icy conditions are the culprit in other areas with slide-offs and collisions.
The I-90 corridor between Billings and Butte has been especially dangerous. The Billings area was just plain dangerous Tuesday morning.
Want to check the Montana Incident Map? You can check it in real time, anytime HERE. You'll see not only where an incident was reported, but what type of report was made. This can be very handy if you absolutely must travel on days with poor conditions.
Winter ain't over...keep that emergency kit stocked. We'll certainly have a few more storms before the season is over and on days like this, it could be quite some time before the Highway Patrol or first responders get to an accident scene.
Be careful out there. This Winter Storm Warning along with these strong winds aren't going away until tomorrow. More importantly, be smart...and if you don't have to be on the roads, don't.