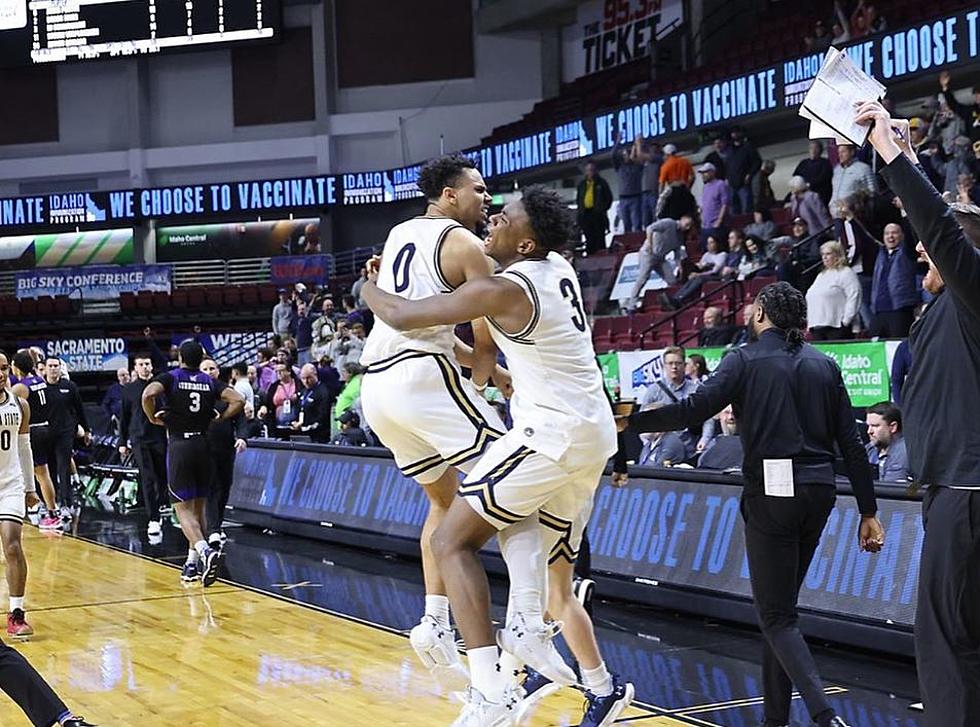 Stunning Double OT Win Sends Bobcats to Big Sky Title Game
Montana State Men's Basketball
Following an incredible 60-58 double overtime win over No. 3 seeded Weber State in the Big Sky Conference semifinals, the No. 2 seeded Montana State men's basketball team is headed to the title game for the third year in a row.
If you stayed up late to watch the game, you already know how close it was. If you weren't watching, it was a game for the ages.
With only 1.6 seconds to go in the 2nd OT, Darius Brown II charged into the paint and tossed the ball to RaeQuan Battle who slammed it into the basket. It was a picturesque alley-opp.
Now, the Bobcats are headed to the big dance for the 3rd straight year. Last year, the team won the championship and got a chance to play in the NCAA tournament.
The team will face ninth-seeded Northern Arizona Wednesday night in Boise, Idaho. NAU has been a giant killer thus far in the tournament, knocking off No. 1 seeded Eastern Washington with a buzzer-beater three-pointer. The Lumberjacks defeated Montana 83-71 in the semifinals.
The title game matchup is guaranteed to be an exciting one. The winning team will receive an NCAA Tournament berth. If you want to watch the Bobcats in action tonight, the game tips off at 9:30. You can watch it on ESPN2 or stream it on ESPN+. You can catch the pregame with Keaton Gillogly beginning at 9:00 p.m. on 1450 KMMS-AM.
If the Bobcats beat NAU in the Big Sky Championship tonight, we'll have to wait until selection Sunday (March 12) to find out what's next for the team.
15 Awesome Pictures of ESPN College Gameday in Bozeman
Check out these pictures of ESPN College Gameday in Bozeman on Saturday
11 Things You'll Only Understand If You're From Montana
Here are some unique words and phrases you'll only understand if you're from Montana.
7 Great Hole in the Wall Restaurants in Montana
Here's a list of some of the best hole-in-the-wall restaurants in Montana.