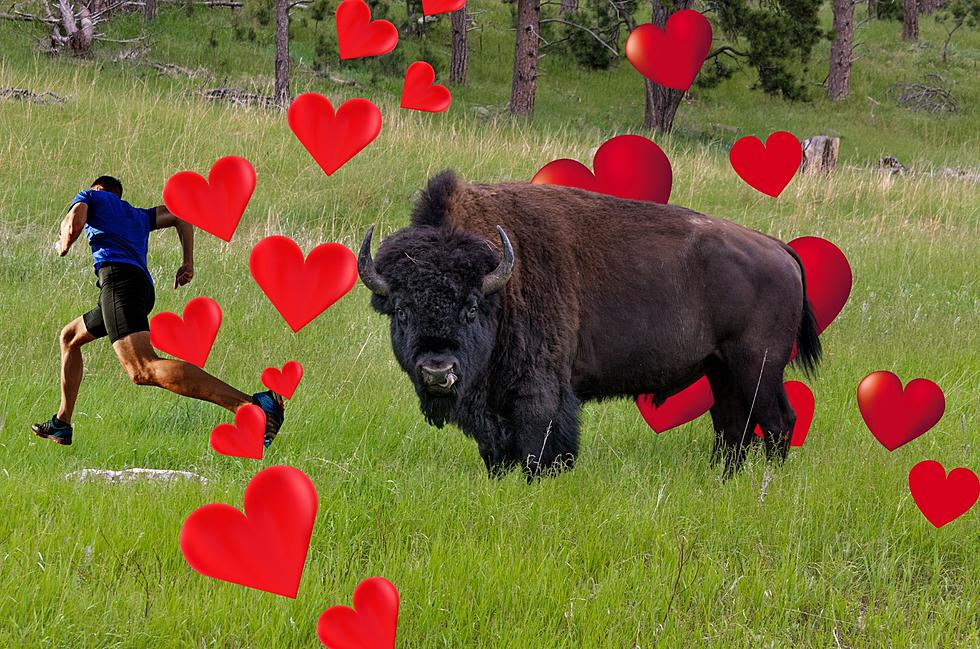 9 Terrific Valentine's Day Cards That Are National Park Approved
Canva Pro
Happy Valentine's Day! If you're looking for the perfect card for your significant other, the National Park Service has you covered.
Valentine's Day is a special day in which we express our affection for our partner. Most restaurants in the area are booked solid with couples eager to celebrate the occasion.
Some people struggle to find the right words to say to truly express their love, but thankfully, the National Park Service has come to the rescue. If your partner is someone who enjoys spending time outdoors, the NPS Valentine's Day cards will be a perfect fit.
If you're like me, and you're celebrating Single's Awareness Day instead of Valentine's Day, the cards are still hilarious.
National Park Service Approved Valentine's Day Cards
The National Park Service shared the following pictures on social media.
It's always comforting to know that if you're ever being chased by a bear, the person you're with isn't going to trip you. If you ask me, that's the definition of true love. We'd like to thank the National Park Service for always having a great sense of humor.
6 Ways To Make Sure You're 'Bear Aware' in Montana
The population of grizzly bears in Montana has grown in recent years. Here's are a few ways to practice being bear aware when you venture into Montana's wilderness.
25 Stunning Photos of Glacier National Park
Check out 25 pictures of Glacier National Park, the "Crown Jewel of the Rockies."
25 Mind-Blowing Photos of Devastating Flooding in Montana
20 Mind-Blowing Photos of Devastating Flooding in Montana