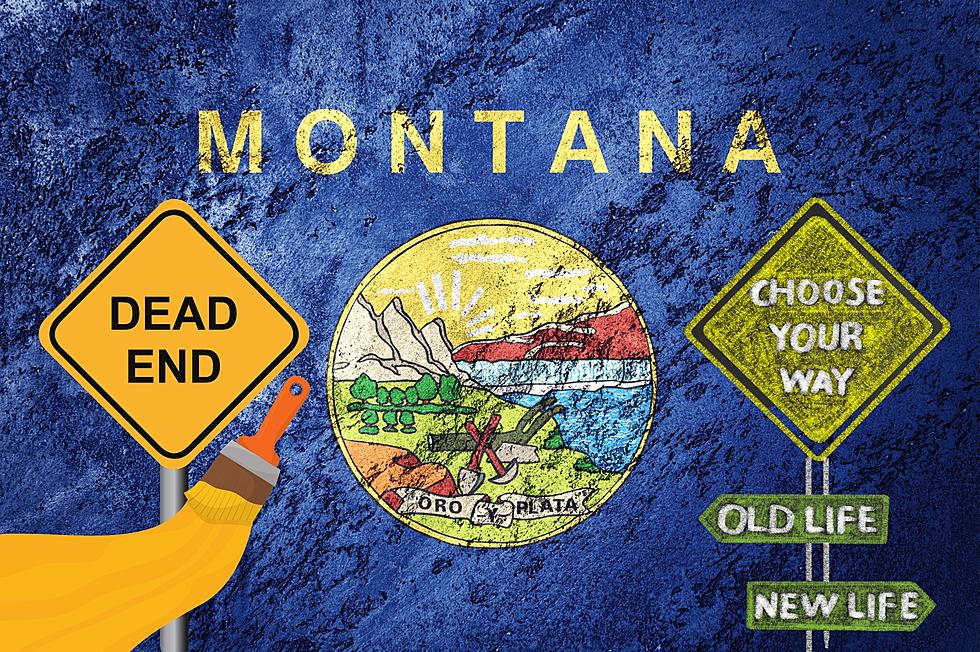 New MT Art Display Sends Important Message. Have You Seen it?
Canva Pro
Montana has a vibrant art scene, and the state is full of painters, sculptors, and songwriters that find inspiration from their beautiful surroundings. However, art isn't always inspired by beauty. Sometimes it's the ugly parts of life that inspire the greatest art.
There's a new art display in Bozeman, Montana that sends a powerful message and focuses on the fact that the state has been plagued with the sale and use of methamphetamines for a long time. The use of the drug has had a devastating impact on small towns throughout Montana.
Meth has ruined countless lives and can be deadly, and many Montanans struggle with addiction every day.
Information About New Art Display in Bozeman
The painting below titled "Choose Life" was created by local Montana artist Skylar Lofing. It was an entry in the Montana Meth Project's Paint the State competition. Lofing says the intention of the painting is to;
Encourage Montanans to seek out the highs of real-life sublime peaks, landscapes, and mother nature rather than merely surviving in a paranoid limbo of the mind.
I noticed the painting while walking in downtown Bozeman this morning, and at first, I thought it was a little out of place. That was until I learned more about the story behind it. If you want to see it for yourself, the painting is located in the alley behind Sacks Thrift Store between Main St. and W. Mendenhall St.
For more information about Paint the State and the mission of the Montana Meth Project, click here.
5 Things That Show How Truly Great Montana Really Is
Montana is known as "The Last Best Place." Here are a few reasons why.
The Treasure State: 11 Fascinating Things You'll Find Hidden in Montana
Here are a few reasons why Montana is called the "Treasure State."
5 of the Best Ways to Unplug in Montana
Here's how to observe Global Unplugging Day in Montana.