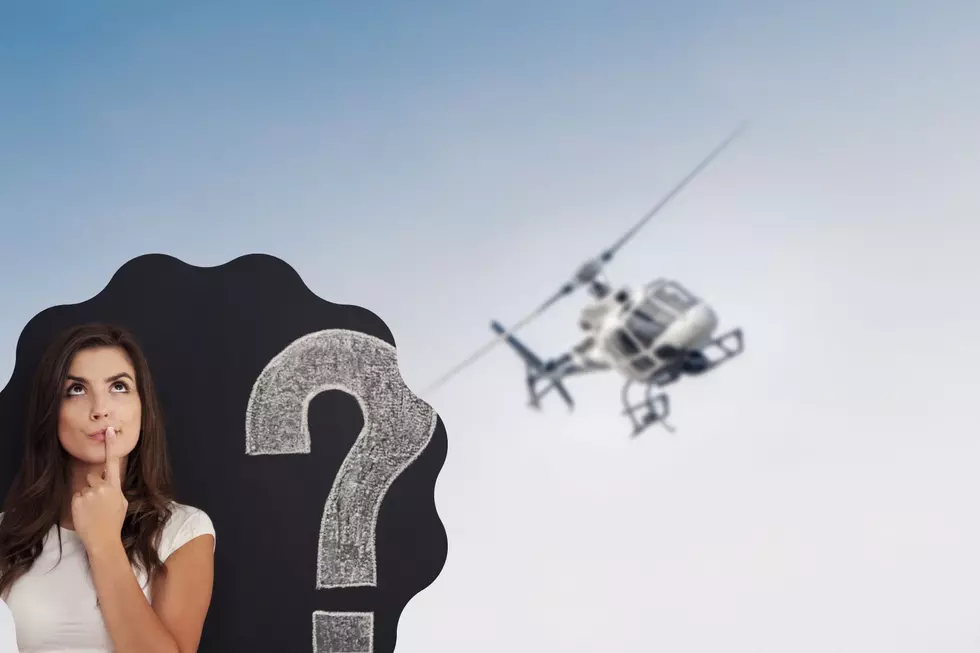 Strange Helicopter Seen in Bozeman: What Was It Doing?
Photo by SPACEDEZERT on Unsplash / Canva
Many people in the Bozeman area reported seeing a strange helicopter flying over Bozeman on Monday morning.
The helicopter looked like an unmarked news helicopter and appeared to be filming something near downtown Bozeman.
A Reddit user asked the question;
Helicopter. One has been flying over downtown Bozeman all morning. any ideas why?
It's not uncommon to see helicopters flying in the Bozeman area, but according to Reddit users, there was something different about this specific helicopter. What was it filming and why?
We aren't sure what exactly was going on, but several people that witnessed the flyover were quick to respond and offered quite a few hilarious explanations.
CMPilot wrote;
It's actually how they're showing houses in downtown Bozeman now. If you can't commission "Da Choppa", you clearly can't afford a house in the area.
torinblack wrote;
This is the most likely explanation. House shopping via live streamed helicopter.
karateaftermath offered this hilarious explanation;
Looking for affordable housing and a decently priced meal.
Some people thought it could be the latest and greatest form of house hunting in the Bozeman area. One person thought it may have something to do with the filming of Yellowstone.
WonderfulGuide306 wrote;
Guess: Shooting footage for Yellowstone.
Another person thought that Montana's Governor, Greg Gianforte, was hunting. Earlier this year, Gianforte was questioned after killing a mountain lion that was being tracked by the National Park Service, according to an article published on NBC News.
So, what was it? Honestly, we're not sure. If you know anything about it, please send us an App Chat on the MY 103.5 App.
See Goregous Photos of Montana's 'Glass Home'
Even though it
recently sold
, The Farm at McCauley Butte is one of the most expensive and most expansive in the state, located just outside Missoula on the Bitterroot River. Take a look at this breathtaking estate.
Bozeman's Ultimate Coffee Guide
Need a cup of joe to wake you up? Here are all the locally owned and operated shops in the Bozeman area.
Most Expensive Airbnb in Western Montana
Entire villa available on Airbnb
Near Superior, Montana