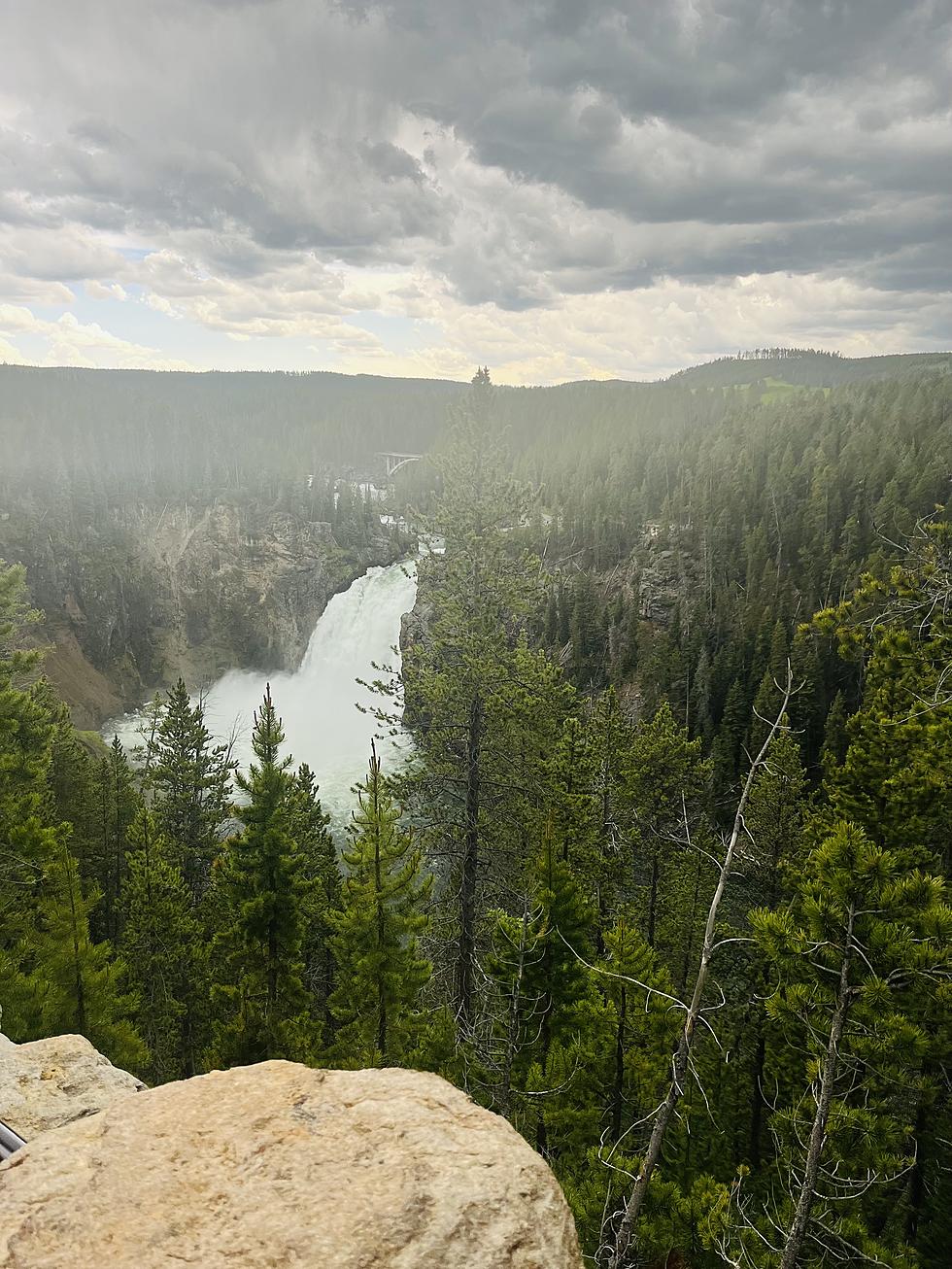 These 3 Annoying Things Will Make Any Montanan Lose Their Mind
Townsquare Media
As I drove through the West Entrance of Yellowstone National Park, which I will admit was my first time, I came to realize a couple of different things that perhaps people need a friendly reminder about.
As we drove through the entrance there was obviously going to be a line. That's just a given considering the time of year and it was over a holiday weekend. Now it seemed as though people were being pretty patient, which was good.
3 Things You Need To Remember When Visiting YNP
As we traveled along the tree-lined roads heading to the "must-see spots", I noticed a lot of signs. One is, "If you have four or more vehicles behind you, please use the pullouts". So basically, pull over so you are not causing a huge line of traffic. It's a respectable thing to do. Clearly, this person missed the memo...
The second thing some people obviously need a reminder of, which I shouldn't even have to mention because we have been taught this since we were small children is no budging.
As we anxiously waited for the much-anticipated explosion of the famous Old Faithful, we were appalled when three women just walked up and just stood right in front of us. I'm thinking, "We have literally been standing here for 27 mins. in the heat, waiting for the show to begin, and you just walk up and stand right in front of us?!". I would never do this, it's rude and annoying. Be a better human.
Last but not least, go to the bathroom prior to entering the park. Now don't get me wrong, there are some areas that have clean nice bathrooms, but if you have to stop at an attraction where you will find a line to the brown-housed porta potties, you may want to do your best to "hold it". Or you can just "chance it" like I did and regret it after.
Keep these three things in mind when you are traveling to any National Park or attraction with lots of people.
Going To The Sun Road, Glacier National Park, Montana
Going To The Sun Road, Glacier National Park, Montana
10 Common Wildflowers Found In Glacier National Park
10 Common Wildflowers You Can Spot In Glacier National Park
Yellowstone National Park Rebuilds After Historic Flooding
After catastrophic flooding damaged portions of Yellowstone National Park in June of 2022, major reconstruction was necessary to make the park passable again. The following are photos of the improvement projects at Old Gardiner Road and the Northeast Entrance Road. All photos are courtesy of the National Park Service, photographer Jacob W. Frank.