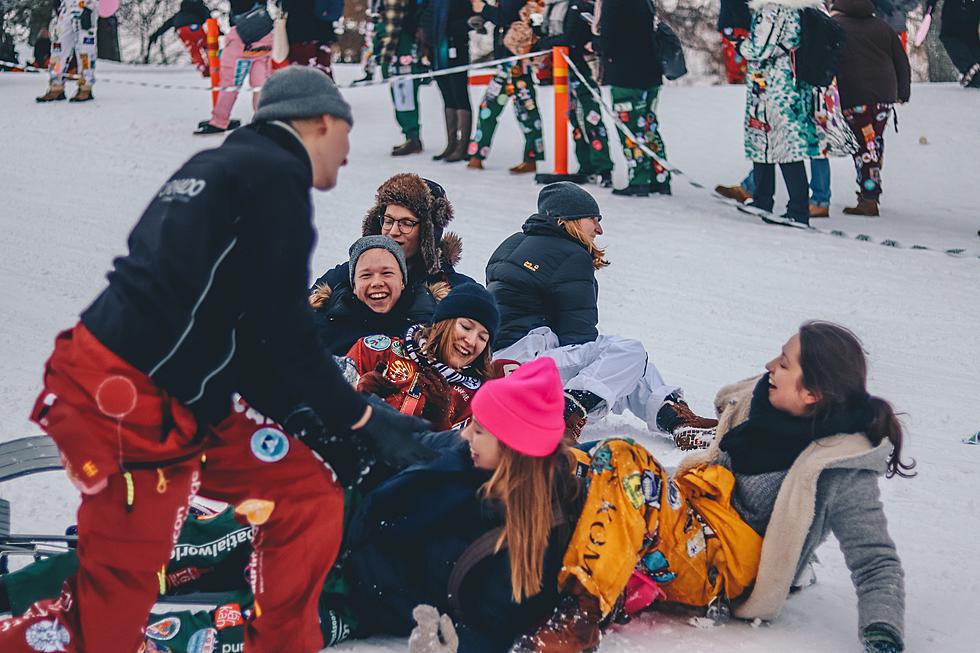 This Montana Event Is The Best Outdoor Winter Competition
Photo by Ethan Hu via Unsplash
I'm surprised that a bar around the Gallatin Valley doesn't host an incredible event like this. Just being in the crowd alone would be a blast.
Thrillist wrote an article about one of Montana's oldest and most unique winter events, and I can't believe I haven't heard about it either. If you don't know, the small city of Martin City, Montana near Whitefish, Montana, and Glacier National Park hosts an annual Barstool Races, and it looks like an absolute joy of a time.
Barstool Races are a part of a three-day event called Cabin Fever Days, and from what I have been told the event is a blast. Plus, all the money from the events goes towards local fundraisers such as the fire department and other great causes. 
The Barstool Races are the crown jewel of the three-day event though. They have four different races you can either watch or participate in. There is steerable, non-steerable, open, and then there is one race where you can ride anything with skis on it. It's a wild experience to watch. 
I asked my brother about the Barstool Races in Martin City, Montana, and he says, "It's a wild three days of drinking and nonstop fun." That sounds like a party I want to attend this winter. 
The best part is that Cabin Fever Days hasn't happened yet. The three-day event is happening from Friday, February 11th through Sunday, the 13th. So maybe if you are looking to have some fun this February, you might want to plan a fun trip up to Northwest Montana. 
For more details, check out Cabin Fever Days. 
20 Montana Distilleries You Have to Visit
The Montana distillery scene is certainly taking off, and with the access to local ingredients, you can feel good about supporting these establishments all across the state. Here are 20 distilleries that are worth a visit.
Seven Celebrities You Might See in Montana