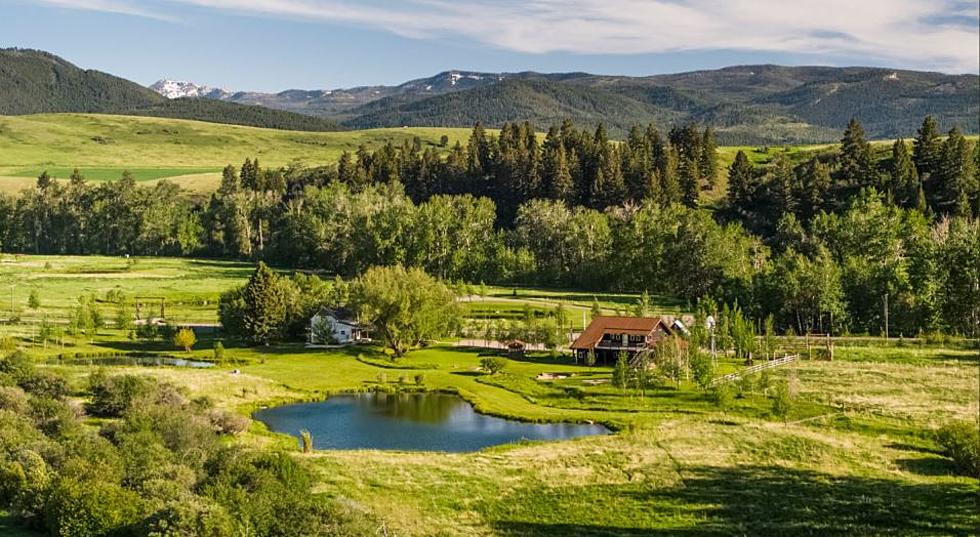 This Spectacular Bozeman Home Features Five Private Trout Ponds
Photo Credit: Premier Land Company
Have you ever wanted to walk out your back door and hook into a trophy trout? Well, that dream could be a reality if you're looking to buy a home in Bozeman.
The Kent Spur Ranch is technically on the outskirts of town, but it's less than a 20-minute drive from downtown Bozeman. The 535-acre secluded ranch is located atop one of the highest points in Gallatin Valley. It's literally a dream home. The property features five private trophy trout ponds that are stocked with rainbow and cutthroat trout. Cottonwood Creek flows through the ranch, and there's over 600 feet of private creek front. The property borders thousands of acres of Gallatin National Forest perfect for mountain biking, hiking, horseback riding and skiing.
You'll have 360-degree views of eight different mountain ranges, and the ranch overlooks Ted Turner's Flying D Ranch. There's also an abundance of wildlife, including elk, moose, whitetail, mule deer, turkey, upland game birds and seasonal waterfowl.
The home on the property is a 1,650 sq. ft. refurbished farmhouse. You also have a ton of space to entertain guests. There's an event barn and a toy barn with guest quarters.
Parcels of land are becoming harder to find in the Bozeman area. It's currently listed for sale, but for a price that is out of reach for most people. The property is listed by Premier Land Company for $17,950,000.
If you're interested in viewing the property, you can contact Bryce Connery with Premier Land Company at 406-599-9158 or bryce.connery@gmail.com.
LOOK: Famous Historic Homes in Every State
KEEP READING: See the richest person in every state